Jeffrey P. Roberts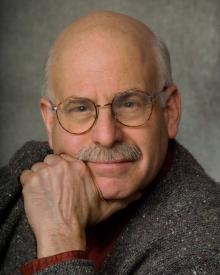 Jeff Roberts lives in Montpelier, Vermont, and works in the areas of agriculture and food policy, conservation, and the environment. During his career, Jeff was a meteorologist, historian, and museum curator. At the University of Pennsylvania, he was director of development at the Morris Arboretum and from 1987–1994, Associate Dean for Development and Planning at the School of Veterinary Medicine. In 1995, he became the Vice President for External Affairs at the Vermont Land Trust.
As a co-founder and principal consultant to the Vermont Institute for Artisan Cheese at the University of Vermont, he is responsible for development of international initiatives, public education programs, and marketing. For the US National Park Service, he is researching, photographing, and writing Stewardship Begins with People, a prototype compendium of national parks and their unique products.
Jeff is active in Slow Food USA as a director and treasurer of the national board and a Northeast Regional Governor. He co-chaired "Artisan Cheeses of America" at Cheese 2001 and 2003 and the US presence at Salone del Gusto 2002 and 2004. He is one of organizers of Slow Food USA's American Raw Milk Cheese Presidium. Jeff is a frequent speaker on artisan cheese, sustainable agriculture, and the working landscape. He serves as a director of the Vermont Arts Council and previously was on the Vermont Fresh Network board.