Judith D. Schwartz is a journalist whose work explores nature-based solutions to global environmental and economic challenges. She writes on this theme for numerous publications and speaks at venues around the world. She is the author of Cows Save the Planet and Water in Plain Sight. A graduate of the Columbia Journalism School and Brown University, she lives in southern Vermont.
Books By Judith D. Schwartz
$

17.95
Add to basket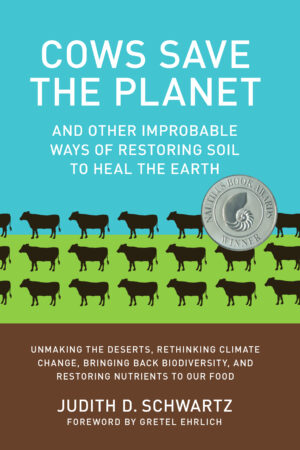 Cows Save the Planet
And Other Improbable Ways of Restoring Soil to Heal the Earth
In Cows Save the Planet, journalist Judith D. Schwartz looks at soil as a crucible for our many overlapping environmental, economic, and social crises. Schwartz reveals that for many of these problems—climate change, desertification, biodiversity loss, droughts, floods, wildfires, rural poverty, malnutrition, and obesity—there are positive, alternative scenarios to the degradation and devastation we face. In each case, our ability to turn these crises into opportunities depends on how we treat the soil.
Drawing on the work of thinkers and doers, renegade scientists and institutional whistleblowers from around the world, Schwartz challenges much of the conventional thinking about global warming and other problems. For example, land can suffer from undergrazing as well as overgrazing, since certain landscapes, such as grasslands, require the disturbance from livestock to thrive. Regarding climate, when we focus on carbon dioxide, we neglect the central role of water in soil—"green water"—in temperature regulation. And much of the carbon dioxide that burdens the atmosphere is not the result of fuel emissions, but from agriculture; returning carbon to the soil not only reduces carbon dioxide levels but also enhances soil fertility.
Cows Save the Planet is at once a primer on soil's pivotal role in our ecology and economy, a call to action, and an antidote to the despair that environmental news so often leaves us with.
Read More...
$

17.95
Add to basket
$

17.95
Add to basket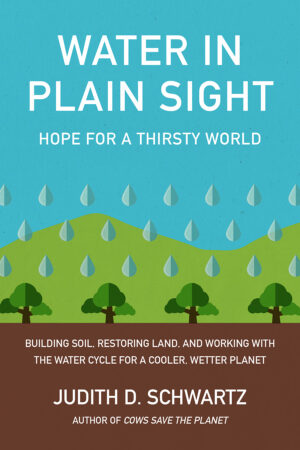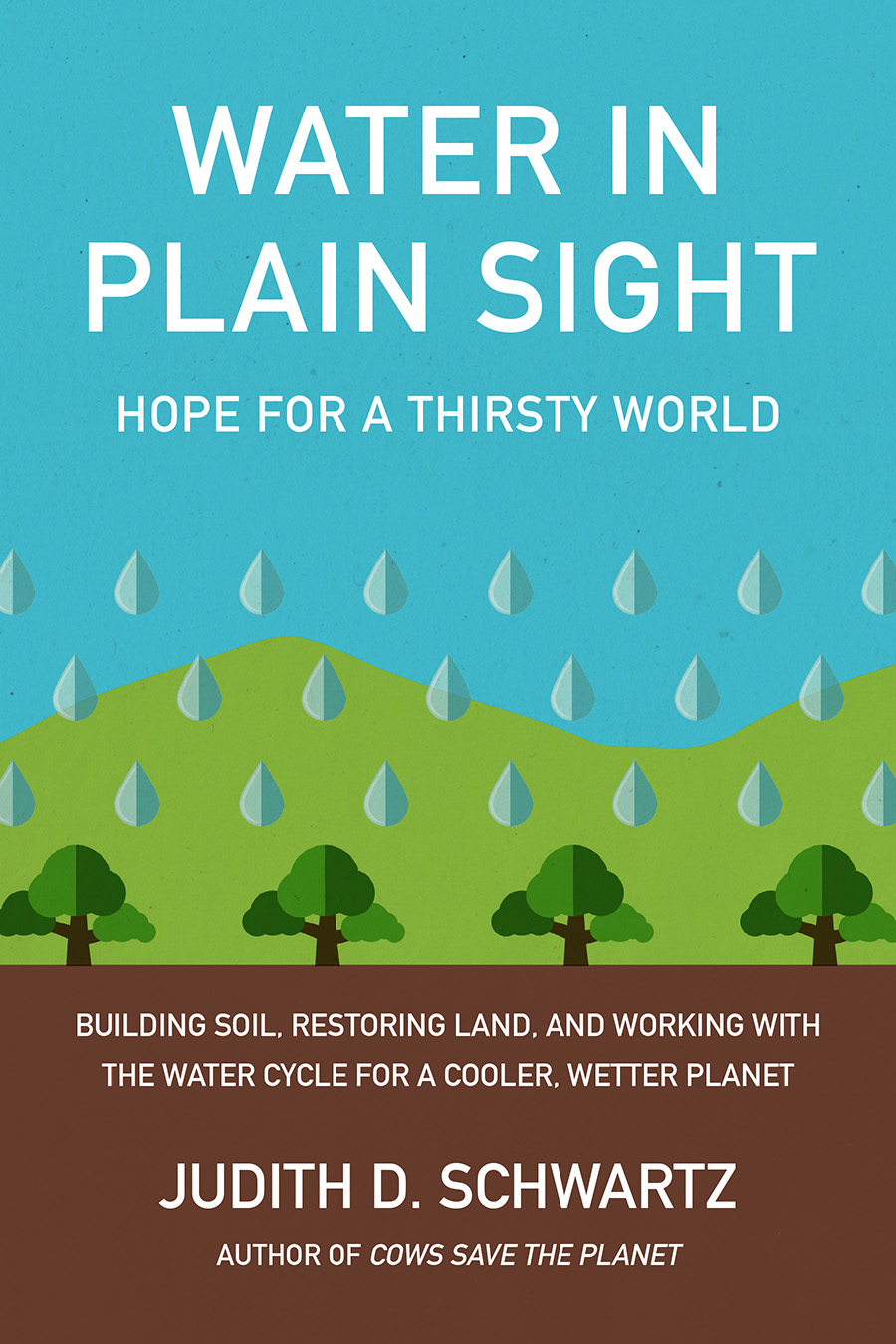 Water in Plain Sight
Water scarcity is on everyone's mind. Long taken for granted, water availability has become dependent on economics, politics, and people's food and lifestyle choices. But as anxiety mounts—and even as a swath of California farmland has been left fallow, and extremist groups worldwide exploit the desperation of people losing livelihoods to desertification—many are finding new routes to water security with key implications for food access, economic resilience, and climate change.
Water does not perish, nor does it require millions of years to form as do fossil fuels. However water is always on the move and we must learn to work with its natural movement. In this timely, important book, Judith D. Schwartz presents a refreshing perspective on water that transcends zero-sum thinking. By allying with the water cycle, we can revive lush, productive landscapes, like the river in rural Zimbabwe that now flows miles further than it has in living memory thanks to restorative grazing; the fruit-filled food forest in Tucson, Arizona, grown by harvesting urban wastewater; or the mini-oasis in West Texas nourished by dew.
Animated by stories from around the globe, Water In Plain Sight is an inspiring reminder that fixing the future of our drying planet involves understanding what makes natural systems thrive.
Read More...
$

17.95
Add to basket
$

17.95
Add to basket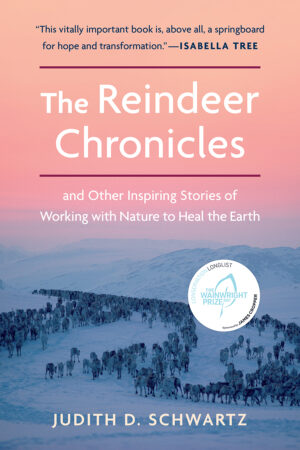 The Reindeer Chronicles
And Other Inspiring Stories of Working with Nature to Heal the Earth
"Compelling, Fascinating, sometimes unexpectedly moving, this vitally important book is, above all, a springboard for hope and transformation."—Isabella Tree
"A lucid and compelling look at the global movement of ecological rehabilitation."— The Boston Globe
In a time of uncertainty about our environmental future—an eye-opening global tour of some of the most wounded places on earth, and stories of how a passionate group of eco-restorers is leading the way to their revitalization.
Award-winning science journalist Judith D. Schwartz takes us first to China's Loess Plateau, where a landmark project has successfully restored a blighted region the size of Belgium, lifting millions of people out of poverty. She journeys on to Norway, where a young indigenous reindeer herder challenges the most powerful orthodoxies of conservation—and his own government. And in the Middle East, she follows the visionary work of an ambitious young American as he attempts to re-engineer the desert ecosystem, using plants as his most sophisticated technology.
Schwartz explores regenerative solutions across a range of landscapes: deserts, grasslands, tropics, tundra, Mediterranean. She also highlights various human landscapes, the legacy of colonialism and industrial agriculture, and the endurance of indigenous knowledge.
The Reindeer Chronicles demonstrates how solutions to seemingly intractable problems can come from the unlikeliest of places, and how the restoration of local water, carbon, nutrient, and energy cycles can play a dramatic role in stabilizing the global climate. Ultimately, it reveals how much is in our hands if we can find a way to work together and follow nature's lead.
Read More...
$

17.95
Add to basket