Let's face it: 2008 was an exhausting roller-coaster. The highs were high (Obama!), and the many lows kept dropping lower (war, unemployment, stock market crash, pollution, corruption, etc., etc.). Spending 12 months clinging white-knuckled to life's proverbial panic-handles takes a lot out of a person. Over the past year, I've developed a rather severe caffeine addiction, a nervous tic in my left eye, and a monstrous skepticism of placing my well-being and financial future into anyone else's hands. I said goodbye to '08 worn out and weary.
But 2009 is a new year. We emerge from the experiences of 2008 a wiser, more mature nation. Yes, there will be tough times ahead, but 2008 has taught us that the old ways of conducting ourselves lead only to corruption, insecurity, and obesity. We can recreate this world. We can create healthier, independent, sustainable lives if we find (or create) alternatives to the corporate status quo. I've compiled a list of twelve books that I'll be using in 2009 to help me emerge from the coming year happier, healthier, and more independently sustainable—financially, environmentally, and emotionally.
This is my list of Top Twelve Books for Surviving Tough Times in '09. Enjoy!
Food Security
Food prices shot up in 2008 to record levels. Everyone around the globe felt the impact—spurring a few wealthy nations to begin privatizing farmland. America's food mass-production methods are unhealthy (chemicals, obesity, food miles, etc.) and rely heavily on fossil fuels. In the face of Peak Oil, prices will only go up. The following books will help you secure your food sources in 2009 by providing methods for local and home-based food production.

Four Season Harvest: Organic Vegetables From Your Garden All Year Long
by Eliot Coleman
This story of sunshine, weather patterns, old limitations and expectations, and new realities is delightfully innovative in the best gardening tradition. The Four-Season Harvest manual will have you feasting on fresh produce from your garden all through the winter.

Fresh Food from Small Spaces: The Square-Inch Gardener's Guide to Year-Round Growing, Fermenting, and Sprouting
by R.J. Ruppenthal
Readers will learn how to transform their balconies and windowsills into productive vegetable gardens, their countertops and storage lockers into commercial-quality sprout and mushroom farms, and their outside nooks and crannies into whatever they can imagine, including sustainable nurseries for honeybees and chickens. Free space for the city gardener might be no more than a cramped patio, balcony, rooftop, windowsill, hanging rafter, dark cabinet, garage, or storage area, but no space is too small or too dark to raise food.

Food Not Lawns: How to Turn Your Yard Into a Garden and Your Neighborhood Into a Community
by H.C. Flores
Food Not Lawns combines practical wisdom on ecological design and community-building with a fresh, green perspective on an age-old subject. Activist and urban gardener Heather Flores shares her nine-step permaculture design to help farmsteaders and city dwellers alike build fertile soil, promote biodiversity, and increase natural habitat in their own "paradise gardens."

Sharing the Harvest: A Citizen's Guide to Community Supported Agriculture
by Elizabeth Henderson and Robyn Van En
Explore (or create) local food options for yourself. In this thoroughly revised and expanded edition of a Chelsea Green classic, authors Henderson and Van En provide new insight into making community supported agriculture not only a viable economic model, but the right choice for food lovers and farmers alike.

Preserving Food without Freezing or Canning: Traditional Techniques Using Salt, Oil, Sugar, Alcohol, Vinegar, Drying, Cold Storage, and Lactic Fermentation
by Gardeners & Farmers of Terre Vivant
Typical books about preserving garden produce nearly always assume that modern kitchen gardeners will boil or freeze their vegetables and fruits. Yet here is a book that goes back to the future—celebrating traditional but little-known French techniques for storing and preserving edibles in ways that maximize flavor and nutrition.
Financial Security
If we learned anything in 2008, it's that we cannot trust our money to the greedy meat-heads running Wall Street these days. Also, the heads of corporate America rightly earned a special reputation last year for being immoral, babied, and incompetent thieves. Millions of people lost their savings in '08—either through the stock market evaporation or through pension theft. Whatever the reason, 2009 shows new promise and holds new potential for financial security if we reclaim ownership of our money and work lives. The following books will help you enter 2010 happier and more financially stable.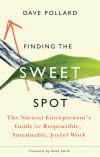 Finding the Sweet Spot: The Natural Entrepreneur's Guide to Responsible, Sustainable, Joyful Work
by Dave Pollard
Finding the Sweet Spot explains how sustainable, responsible, and joyful natural enterprises differ from most jobs, and it provides the framework for building your own natural enterprise. You'll learn how to find partners who will help make your venture successful, how to do world-class market research, how to innovate, how to build resilience into your enterprise, and how to avoid the land mines that sink so many small businesses. Most importantly, you'll learn how to find the "sweet spot" where your gifts, your passions, and your purpose intersect.

Inquiries into the Nature of Slow Money: Investing as if Food, Farms, and Fertility Mattered
by Woody Tasch
Inquiries into the Nature of Slow Money investigates an essential new strategy for investing in local food systems, and introduces a group of fiduciary activists who are exploring what should come after industrial finance and industrial agriculture. Theirs is a vision for investing that puts soil fertility into return-on-investment calculations.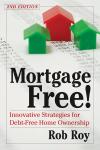 Mortgage-Free!: Innovative Strategies for Debt-free Home Ownership
by Rob Roy
As a wave of foreclosures sweeps the country, many people are giving up hope for owning a home of their own. They have good reason to turn their backs on the banks, but not on their dreams. In this revised edition of Mortgage Free!, Rob Roy offers a series of escape routes from enslavement to financial institutions, underscored by true stories of intrepid homeowners who have put their principles into action.
Low-Impact Living
The environment took a beating in 2008 as well. Climate change is accelerating, bringing on larger storms with more frequency. Corporate carbon emissions show no sign of slowing. I hate to say this, because I believe we can change the course of climate change, but we need to be prepared for the worst while we begin our transition to a sustainable world. The following books will help you prepare yourself and your family for the changes ahead, and reinvent your lifestyles and living environments to be less energy-intensive and less expensive.

When Technology Fails: A Manual for Self-Reliance, Sustainability, and Surviving the Long Emergency
by Matthew Stein
When Technology Fails provides something for everyone, from parents who want to help their families when a disaster strikes, to the go-it-alone survivalist, to the eco-minded person who wishes to tread more lightly on the earth—whatever the future may hold.

The Transition Handbook: From oil dependency to local resilience
by Rob Hopkins
The Transition Handbook shows how the inevitable and profound changes ahead can have a positive outcome. These changes can lead to the rebirth of local communities that will grow more of their own food, generate their own power, and build their own houses using local materials. They can also encourage the development of local currencies to keep money in the local area.

The Carbon-Free Home: 36 Remodeling Projects to Help Kick the Fossil-Fuel Habit
by Stephen and Rebekah Hren
The Carbon-Free Home gives you the hands-on knowledge necessary to kick the fossil-fuel habit, with projects small and large listed by skill, time, cost, and energy saved. For every aspect of your life currently powered by fossil fuels, The Carbon-Free Home offers alternatives you can accomplish yourself to get started using renewable and sustainable sources of power.

Rainwater Harvesting for Drylands and Beyond: Guiding Principles to Welcome Rain into Your Life and Landscape
by Brad Lancaster
Rainwater Harvesting for Drylands Volume 1 helps bring your site to life, reduce your cost of living, endow you with skills of self-reliance, and create living air conditioners of vegetation growing beauty, food, and wildlife habitat.
---