Chelsea Green creates most of our books from scratch. We determine the next great topic for a book in, say, sustainable agriculture, find an expert who has perfected that practice, and steward their book from start to finish (and sometimes, all the way to the New York Times best-seller's list!).
But we also offer a helping hand to smaller publishers and the growing number of authors who are choosing to self-publish their work. Because they're small, or based in another country, these publishers and authors can lack access to markets here in the United States, so we distribute their books and DVDs to mainstream retailers and indie bookstores alike.
If you are an author with a book or DVD on sustainability, ecological agriculture, or ethical food, you can find out more about our distribution process by downloading this PDF.
Below are the latest titles from our publishing partners.
~~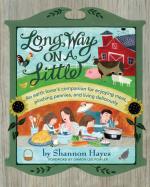 More than just a cookbook, Long Way on a Little presents farmer and author Shannon Hayes's practical knowledge about integrating livestock into a sustainable society with her accessible writing and engaging wit.  Designed to be the only meat book a home cook could ever need, Long Way on a Little is packed with Hayes' signature delicious no-fail recipes for perfect roasts and steaks cooked indoors and out on the grill, easy-to-follow techniques to make use of the less-conventional, inexpensive cuts that often go to waste, tips on stretching a sustainable food budget, and an extensive section on using leftovers and creating soups; all with the aim of helping home cooks make the most effective and economical use of their local farm products or their own backyard livestock.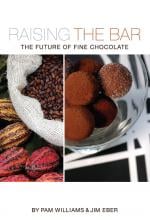 Raising the Bar: The Future of Fine Chocolate tells the story of what that next movement in the fine flavor chocolate symphony might hold. Told in four lively parts covering everything from before the bean to after the bar—genetics, farming, manufacturing, and bonbons—the book features interviews with dozens of international stakeholders across the fine flavor industry to consider the promises and pitfalls ahead. It looks through what is happening today to understand where things are going, while unwrapping the possibilities for the millions and millions of us who believe that life without the very best chocolate is no life at all.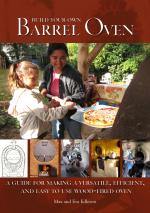 In Build Your Own Barrel Oven, Max and Eva Edleson offer a comprehensive guide for planning and building a practical, efficient and affordable wood-fired oven. The barrel oven offers surprising convenience because it is hot and ready to bake in within 15-20 minutes and is easy to maintain at a constant temperature.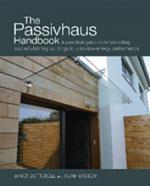 The Passivhaus Handbook is an essential guide for everyone wanting to realize a supremely comfortable, healthy and durable home with exceptionally low energy costs. Whether you are building an extension, renovating your house or starting from scratch; and are new to low-energy design or already have some experience, this book will help you navigate the potential pitfalls and misconceptions. It brings together current thinking and best practices.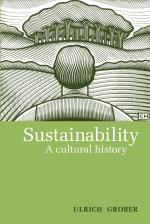 In Sustainability: A Cultural History, Ulrich Grober reassesses the concept of sustainability using a range of fascinating historical instances of its application. He considers the vision of men such as Hans Carl von Carlowitz, credited with having first formulated the three pillars of sustainability: environmental equilibrium, economic security, and social justice. The journey takes in Francis of Assisi's thirteenth-century "Canticle of the Sun," as well as Greek philosophers and Enlightenment scholars. Whether in the court of Louis XIV or the silver mines of Saxony, Grober reveals that sustainability is always born of crisis and yet also marks the birth of a new awareness, a realization that the planet we live on has to be sustained and preserved for future generations.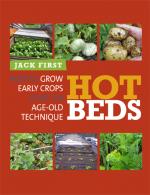 Hot Beds is a practical, illustrated guide has everything you need to understand about how to utilize this highly productive, low-cost, year-round, eco-friendly gardening technique. Straightforward explanations, diagrams, and examples show how the natural process of decay can be harnessed to enable out-of-season growing without using energy from fossil fuels or elaborate equipment.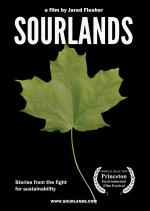 From award-winning journalist Jared Flesher comes Sourlands, a film that weaves a provocative tale of ecology, energy, and agriculture. From a deep forest surrounded by the sprawling suburbs of New Jersey, Flesher's film lays out a story that feels simultaneously intimate and expansive.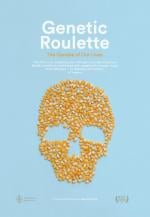 In the film Genetic Roulette, from Jeffrey Smith, never-before-seen evidence points to genetically engineered foods as a major contributor to rising disease rates in the U.S. population, especially among children. Gastrointestinal disorders, allergies, inflammatory diseases, and infertility are just some of the problems identified in humans, pets. livestock, and lab animals that eat genetically modified soybeans and corn.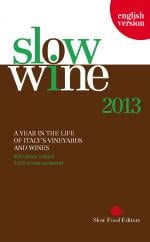 For the second year running, Slow Food International offers an English language edition of annual wine guide, Slow Wine, which adopts a new approach to wine criticism and looks at qualities that extend well beyond the palate. Slow Wine doesn't simply select and review Italy's finest bottles. It describes what's in the glass, but also tells you what's behind it. Namely the work, the aims and the passion of producers, their bond with the land and their choice of cultivation and cellar techniques — favoring the ones who implement ecologically sustainable winegrowing and winemaking practices. That's not all! This year over half the producers listed will offer you a discount of at least 10% on your purchases, if you visit them with a copy of this guide in your hand.
---