I just heard from the app's designer that the Howard Dean's Prescription for Real Healthcare Reform iPhone app has shot to #19 in Books on the iPhone app store, selling more than 300 copies in two days!
Way to go, Dr. Dean!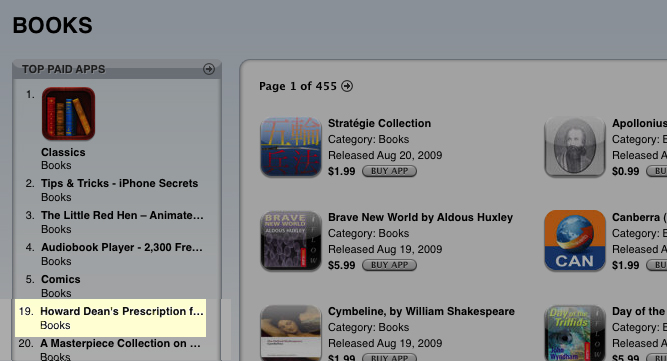 Along with the full text of the book itself, the app includes an Activist Toolkit which allows you to contact your member of Congress, sign a petition, involve your friends, and watch video—all from the comfort of your phone.
Help us get to #1! Just click this link to open the app store in iTunes and pick yourself up a nice warm packet of ones and zeros. It may not fold like paper, but when was the last time you whipped out a paperback and it made a sound like a light saber?
---