An oft-repeated koan of the conscious or ethical foodie movement and the environmental movement is that adopting a vegan diet will do more to heal the ills of the planet than buying a brand new Prius.
Here at Chelsea Green, we believe that it's unreasonable to expect the entire meat-loving world to give up their steaks and drumsticks, their shortribs and salame, their sashimi and their kibbe. Instead of a radical approach, influenced as much by ideology as it is by positive intention, we would like to suggest a corollary to the meatless mission: eat less meat, grassfed only, local if possible.
Since this is National Meat Week, a relatively new holiday created by Erni Walker and Chris Cantey, it's a perfect time to try some new recipes specifically designed for sustainably-raised meats. If you haven't already, you should also browse your local farmers' offerings at Local Harvest or FarmPlate to find a source of good meat near you.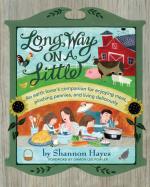 Eating the entire animal is a good way to maximize the pleasure and nutrition one can get from carnivory. Grassfed beef farmer Shannon Hayes's new book, Long Way on a Little is designed to help meat-lovers do this. Check out her four "offal" recipes, recently shared by Mother Earth News.
Hayes's other books also encourage conscious eaters to enjoy meat responsibly. The Farmer and the Grill, and The Grassfed Gourmet Cookbook are both excellent additions to any planet-loving omnivore's kitchen bookshelf.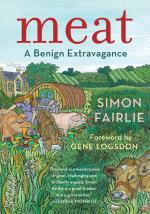 If you already have a stockpile of excellent recipes, but want to learn more about why and how meat can be part of a healthy planet, you might want to check out Simon Fairlie's info-packed book Meat: A Benign Extravagance.
Fairlie makes the case for pastured livestock as part of a soil-healing, integrated permaculture system. His arguments are strong enough that they even made George Monbiot change his mind about the benefits of a vegetarian diet! Even if you're already convinced, Meat will give context and depth to your understanding of just why meat doesn't have to be taboo—and some great talking points when you're debating your vegan or vegetarian kin.
For people in climates with cold winters, meat has traditionally been a reliable source of nutrition through the dark half of the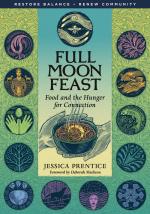 year. Of course, with well-insulated homes, heaters of all shapes and sorts, refrigerators to keep food fresh INSIDE our toasty warm houses, and a globalized food system that provides even Vermonters with fresh tomatoes in February you can understand why we've lost touch with some of our traditional foodways.
Full Moon Feast, by Jessica Prentice seeks to re-educate us about these traditions, and how they intertwine with the changing seasons. With a chapter for each month, or moon, this cookbook is full of interesting lore and delicious recipes. Try this one for Meat Week: Swedish Meatballs.
Another way to look at the meat issue is by paying careful attention to the health of livestock animals. Cattle, pigs, and poultry raised in commercial-scale facilities and fed corn and soy rations laced with antibiotics are definitely worth avoiding for many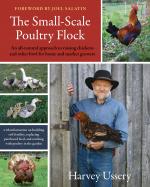 reasons. But chickens raised with care in your backyard or on a farmer's pasture are a completely different story.
Harvey Ussery cares for his flock with a holistic attitude influenced by his studies in Zen Buddhism. His book, The Small-Scale Poultry Flock, outlines Ussery's methods for raising healthy and happy birds, including how to pasture them, and how to raise a completely local food source for them by harvesting grubs. He even includes a few recipes, like this one for making a simple, versatile, and healthy broth.
---