Dig into our Articles
For over thirty years, Chelsea Green has published books, written by experts that focus on being a resource for timeless skills that you will turn to again and again. Books that contain both a holistic approach and detailed, how-to ways to expand your skills.
Dig into our articles for the latest news and opinions from Chelsea Green and our authors, as well as, tips and techniques about how you can bring our books to life in your kitchen, backyard or community, and special sales, promotions and new releases.
Happy reading!
Sign up for our Newsletter
Sign up & get
25% off
Your Next Purchase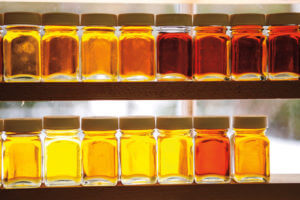 Everyone knows and loves maple syrup, and in some states (like Chelsea Green's home state of Vermont), it's big business. However, it's a widespread myth that maples are the only trees that can be tapped to produce sap, according to Michael Farrell, sugarmaker and director of Cornell University's Uihlein Forest. Sap can also be collected…
Read More