Last conversation with Dr. Lynn Margulis
Lynn Margulis was an evolutionary theorist, biologist, and science author. Two of her most significant achievements are the development of a new evolutionary theory, symbiogenesis, and the development of the Gaia Theory with James Lovelock. Margulis also wrote several books in collaboration with her son, Dorion Sagan.
Lynn Margulis passed away in late November 2011. She was a longtime friend of Chelsea Green Publishing, and collaborated with us on the Sciencewriters Books imprint to develop outstanding science books for the general public.
---
From Against Everyone With Connor Habib:
Lynn Margulis – geoscientist and biologist – was the most important thinker of the past 50 years. In this, the last recorded conversation with her before her death on November 22, 2011, we talk about symbiosis, Gaia, and why other biologists have such a hard time understanding evolution. I also give a lengthy intro to Lynn's work.
The following podcast is the last known recorded conversation with Lynn Margulis discussing her work.
---
Recommended Reads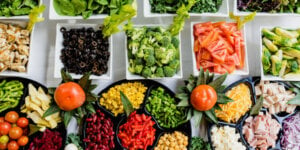 You might remember being a little kid and refusing to eat the broccoli that was put on your plate. But now you can't get enough of the delicious green veggies. Why is it that your food preferences change over time? Why do you love some foods and despise others? What causes one person to love…
Read More