How To Make Your Own Chèvre Using Natural Ingredients
Making cheese at home may seem like a time and labor-intensive process, but what if you could make a delicious, high-quality cheese that practically makes itself?  According to David Asher, author of The Art of Natural Cheesemaking, you can.
The following recipe for all-natural chèvre will change the way you look at homemade cheese!
Related Links:
Recipe: How To Make Blue Cheese
Recipe: Barbecued Eggplant Stacks with Coyote Mint Sauce and Chèvre
How To Make Yogurt or Kefir Cheese
Cheddar: A Journey to the Heart of America's Most Iconic Cheese
---
Recipe: Chèvre
The cultural circumstances within which chèvre evolved make the production of this cheese ideally suited to our modern times. With the many distractions and diversions in our lives, it is often difficult to find dedicated time for cheesemaking; chèvre's simplicity helps it find a place in our daily rhythms.
Cows' milk can be used in this recipe in place of goats' milk: the soft and creamy curd that results is firmer than yogurt cheese and is sometimes called cream cheese, fromage frais, or Neufchâtel, though that final name is an American bastardization of a very different bloomy-rinded French cheese. The long fermentation of the cows' milk allows its cream to rise, creating a beautiful layer of creamy curd atop the whiter curd below.
Chèvre is excellent on its own but also serves as a delicious canvas for adding many other herbs, spices, and flavors. Roasted or raw garlic, cracked pepper, preserved lemons, even fruit preserves all pair well with chèvre. But be sure to add them at the end of the cheesemaking process, when the cheese is salted and drained; if the flavorings are added too soon, their flavor will flow away with the whey.
Chèvre is generally eaten fresh in North America, so it is a little-known fact that it can also be aged! Chèvre is the foundation of an entire class of aged cheeses that start as this fresh cheese.

Ingredients:
1 gallon (4 L) good goats' milk
1⁄4 cup (60 mL) kefir or active whey
1⁄4 dose rennet (I use less than 1⁄16 tablet WalcoRen calf's rennet for 1 gallon milk)
1 tablespoon (15 mL) good salt
Equipment:
1-gallon (4-L) capacity heavy-bottomed pot
Wooden spoon
Ladle
Du-rag or other good cheesecloth
Steel colander
Large bowl
Time Frame:
30 minutes to make; 2 days total
Yield:
Makes about 1 1⁄2 pounds (700 g) chèvre
Technique:
Warm the goats' milk to around 90°F (32°C) on a low heat, stirring occasionally to keep it from scorching.
Stir in a cheesemaking starter culture: Pour in the kefir or whey and mix it in thoroughly.
Stir in a small amount of rennet: Dissolve the quarter dose of rennet in 1⁄4 cup (60 mL) cold water. Mix it into the warm milk gently but thoroughly.
Leave at room temperature, covered, for 24 hours. After the long fermentation period, the curd will shrink and sink to the bottom of the pot.
Ladle the curds into a cheesecloth-lined colander perched over a bowl to catch the whey. Tie the cheesecloth into a bag, and simply leave it in the colander to drain.
Drain for at least 6 hours, at room temperature. Cover with a clean towel if need be to keep flies from landing on it. Be sure that the curds are well suspended above the level of the whey.
Salt the curds: Open up the cheesecloth bag and sprinkle 1 tablespoon (15 mL) salt over the surface of the cheese. With a wooden spoon, mix the salt into the cheese thoroughly.
Tie up the cheesecloth bag, and let the salted curds drain for another hour or two. Once the cheese feels quite dry, it's ready to eat, or have herbs or spices added to it.
Keep chèvre in the refrigerator if you don't eat it right away. It will keep for at least 2 weeks.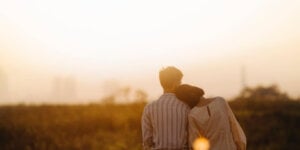 Anything involving farming almost always requires the help of another person, whether you're feeding the animals or trying to decide if you want to expand the barn. Partnerships not only help with your personal life but the success of your business in the long run as well. Having someone to share the work and ease the…
Read More