We wouldn't be anything without our beloved authors! To celebrate, we've gathered a few Q&As from the archives to put the spotlight on a just a few of our many inspiring contributors!
Click the links below to read insightful conversations with the authors themselves about a range of topics– mitigating climate change with regenerative agriculture, understanding animal consciousness, appreciating where wine comes from, fighting the economics of inequality, and promoting better health with the use of one little-known generic drug.
And don't forget to check the rest of the blog for even more tips and insights from our amazing community!
---
| | |
| --- | --- |
| In this conversation, Eric discusses the relatively new concept of carbon farming and why it is a "powerful solution to climate change." With the use of perennial crops, regenerative agriculture, and some surprising facts, Eric is leading the fight for food security. | |
---
| | |
| --- | --- |
| | Elizabeth covers a lot in this Q&A: how observation and open-mindedness can rival a formal education when it comes to understanding animal consciousness, how she got started as a writer, her wildlife stories, and settling on conserved land in New Hampshire. |
---
A conversation with Deirdre Heekin, winemaker, farmer and author of An Unlikely Vineyard

In this q&A, we sat down with Heekin to discuss her journey of learning how to grow wine in the unlikely hills of Vermont, her quest to express the essence of place in every bottle, and her efforts to deeply understand the land from which both her food and grapevines are grown.
---
Born on Third Base: A Q&A with Author and Inequality Activist Chuck Collins

In this provocative Q&A, Collins lays out a case for ending the class war that his work has often fueled and argues that it's time to engage the wealthy to be part of the solution.
---
Q&A with Linda Elsgood author of The LDN Book

Linda provides a first-hand account to supplement her research on the benefits of a little-known drug: Low Dose Naltrexone (LDN). She says, "LDN can be beneficial in the treatment of everything from cancer, chronic fatigue syndrome, and various autoimmune diseases, to autism, depression, and chronic pain."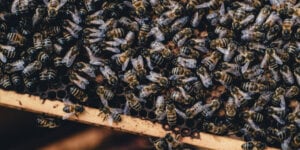 Spring is here and I don't know about you, but I can't wait to get started on all of the projects I mapped out during the cold winter months – including trying my hand at incorporating bees into my homesteading adventure! As a new-bee (get it?!), I need help to get started so I did…
Read More