BORN ON THIRD BASE author, Chuck Collins, to be interviewed by Bernie Sanders
On Tuesday, October 3rd at 11:30 a.m. EST, check out Facebook.com/SenatorSanders for a special Facebook Live event with Senator Bernie Sanders and Chuck Collins, Institute for Policy Studies, author of Born on Third Base, co-editor of Inequality.org. In case you miss the live broadcast, you can watch the replay on the Facebook event page.
In Born on Third Base, inequality activist Chuck Collins advocates for the wealthy to "come home" by investing themselves and their wealth in struggling communities. Through powerful storytelling, Collins uses his perspective from both sides of the wealth divide to explore the roots of advantage, show how taxpayers subsidize the wealthy, and reveal how charity, used incorrectly, can actually reinforce extreme inequality. In the end, Collins' national and local solutions build bridges between the 99% and the 1%, offering an unexpected and fresh take on one of our most intransigent problems.
---
Learn more about this important book, and get it for 25% off through Friday, October 6th, here.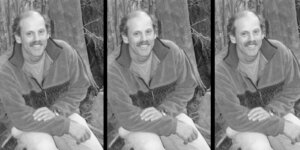 It is with great sadness that we announce the passing of Matthew Stein, author, environmentalist, MIT-educated engineer, green builder, and beloved member of the Chelsea Green family. Matthew died on December 19, 2018, while out in nature pursuing one of his many passions, rock climbing. In 2000 Matthew published his first book with Chelsea Green,…
Read More