Building a Sustainable Community: The D Acres Model
If you were going to create a community-based homestead or farm from scratch, where would you start? What building materials would you use? What crops would you grow and what animals would you raise? How would you develop an organizational structure and connect with your community? And, how would you make sure all of this evolves in perpetuity and is truly sustainable?
For the past twenty years, Josh Trought, founder of D Acres of New Hampshire, has been asking himself these very same questions and has come up with a model to help others seeking practical alternatives to the current environmentally and economically destructive paradigm.
D Acres is an ecologically designed educational center located on the slopes of the Appalachian Mountains in northern New Hampshire. In addition to it being a fully operational farm, it serves multiple community functions including a hostel for travelers, a training center for everything from metal- and woodworking to cob building and seasonal cooking, a gathering place for music, poetry, joke-telling, potluck meals, and much more.
In his new book, The Community-Scale Permaculture Farm, Trought describes not only the history of the D Acres project, but its evolving principles and practices that are rooted in the land, its inhabitants, and the joy inherent in collective empowerment.
Booklist calls it, "An immensely useful guidebook for organic farmers, cohousing advocates, and anyone interested in learning about a place where sustainability is truly possible." Trought hopes this book encourages more people to become involved in the land-based service movement. He writes,
While the book may be valuable to most anyone, my purpose in writing was to offer a compilation of information that I wish was available when I began farming. By providing a basis of understanding of the farm system, I hope that readers can use this model as a platform for their own innovation and creative living.
From working with oxen to working with a board of directors, this book contains a wealth of innovative ideas and ways to make your farm or homestead not only more sustainable, but more inclusive of, and beneficial to, the larger community.
For more insight into Josh Trought's work building a sustainable community at D Acres, check out the author interview below.*****
A conversation with Josh Trought— educator, farmer, author, builder, community organizer, dreamer
A key aspect of D Acres that comes across in this book is its flexibility, and that it evolves based on the changing needs and ideas of both the onsite members and the surrounding community. Is there a project or idea that has surprised you because at first it seemed unlikely to work, but has instead flourished?
JT: Transforming the land with pigs has been an eye opening process that we are continuing to explore. Experimenting with the number of animals, age of the critters, what time of year, in what soil conditions as well as rotational opportunities allows for continual observation and ongoing evaluation. At first it seemed that the compaction pigs caused would limit subsequent annual production without mechanization, but we had heard about planting potatoes in thick mulching of wood chips on compacted soils so we just tried to build the soil from the ground level up. At this juncture it has proven effective beyond our expectations and continues to yield benefits throughout the process.

I am also amazed at the attraction of people to tree houses and the playground is a super element I would not have foreseen when we began this project.
This book covers a lot of ground, from alternative building techniques, renewable energy, and holistic forestry to hospitality management, organic gardening, and more. All of these specialties require skilled labor. What are your strongest skills and what are you most excited to learn more about right now?
JT: I am really humbled by this whole process. I feel like a novice in so many ways.  grew up in the suburbs and have learned a lot by both doing that which I am passionate about and that which is necessary. I am excited about being part of a cultural continuum that will span into the future. I am excited to be part of a permaculture movement that will enrich the ecology for the next thousands of years. I imagine a future record/book such as Farmers for Forty Centuries that documents the evolution as members of this vibrant ecology on Earth. I am excited to be a very small part of this immense movement towards an ecological society.

My strongest skills are probably in construction design building with an emphasis on natural and reclaimed materials improvisation. I am really excited to continue seasonally improving my skills in the garden and the woodshop. I am necessarily compelled to learn more about human nature and our relations to one another.
As a child, you spent many summers with your family on this property in northern New Hampshire and now you have been living on it full-time for the past 17 years. What do you love most about the D Acres landscape and is there anything new about it that you have recently learned even after all these years?
JT: Every year I try to get more in tune with the natural cycle and rhythm of the land. The farm is so seasonally dynamic.  I like to notice the seasonal shifts as they occur.  I have started documenting these changes using my senses as well as journal and videography to view not only the seasonal changes, but also those that differ year to year.

I like getting more in touch with the water resource. I enjoy swimming in our local rivers and appreciate the resource for its ecological value. I have been more focused on how the water works on the land and our role to clean and purify this resource.
What advice do you give people that want to start their own community-scale farm?
JT: While I encourage them to do so, there are several comments I like to share with them. I think while it is important to start and initiate projects of this nature everywhere, it is also important to nurture existing projects. It is a good idea to join an existing project to learn from models that are up and running as well as support the projects in place.  We are proud of the people who have participated in our project and then gone out to start their own family farms or projects unique to their locales. I also think it is important to recognize that the D Acres model is a response to a wide array of circumstances. Any new entity would naturally be a reflection of the surrounding variables including the individual personnel and their strengths, land base, and community needs.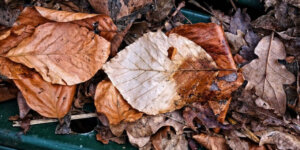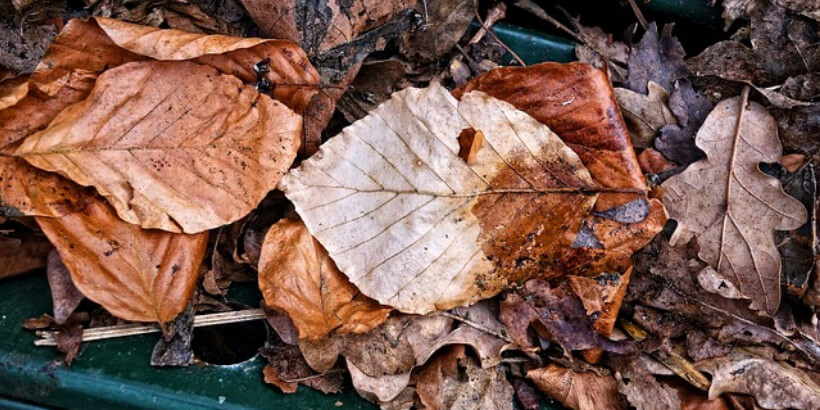 As the last of the leaves fall from the trees, the time has come for countless hours of raking and hauling before the first snowflake falls. While this may be a nuisance for some, for Will Bonsall, this time of year is his "mulching bonanza." Though the conventional wisdom about tree leaves is that they…
Read More