Does it Pay to Keep a Cow?
Originally published as The Cow Economy in the 1970s, Keeping a Family Cow is the revised and updated Chelsea Green edition of Joann Grohman's classic homesteader guide to owning a family cow.
In this adapted article below, Grohman – who, at 85, still milks her cow daily – walks newcomers through the economics, and the emotions, of owning a family cow, or two. So, if you're ruminating this winter about getting a cow this year – read on. Or, start your daydreaming.
* * * * *
Your Cow Economy
Does it pay to keep a cow? For the last fifteen thousand years and more the answer was too obvious to bother asking. Cattle, more than anything else, were synonymous with wealth. Is the world so different now? We certainly do our cost accounting differently today. Once you have your own cow you will modify the following numbers to fit your circumstances.
The chart here can help you get started. In the following example I am assuming 165 days of grazing and 200 days of hay feeding.
Additional costs for trucking, fencing, housing, veterinary expenses, pitchforks, and so on are important to keep track of, but you will get a clearer sense of your cow economy if you log them separately.
If the cow is on a no-grain regimen you can deduct the cost of the grain, but you will then need to deduct 20 percent of the milk production.
If the cow freshens at five gallons a day, you dry her off after 290 days, at which point she was giving two gallons a day, that's an average of about 3.5 gallons per day or 1,015 gallons per year. Cows in commercial herds do a lot better than this and yours may too. But at $4 a gallon that's $4,060 worth of milk. Deducting the costs of the cow and her feed, you are, in theory, $1,035 ahead. In the second year, when the cow is already paid for, your costs are only $2,025. If you have a $600 heifer calf to sell, you may consider yourself $2,635 ahead.
If you are raising a steer you won't want to butcher before eighteen months. Both butchering costs and what he may bring at auction vary greatly, but you ought to be able to count on 450 pounds of meat if you choose to butcher.
If a family of four uses a gallon of milk a day, there is an average of two and a half gallons a day to sell, make into value-added products, or feed to other livestock. At this point, if you consider value-added products, the cost accounting can get quite interesting.
If raw milk sales are legal in your area, the two and a half gallons can be sold at the farm gate for at least $6 a gallon. Or you can skim the cream and sell it either as cream or as butter, making from $10 to $20. You can make cheese from either skim or whole milk. Skim milk or excess whole milk can be used as a significant part of the diet of chickens, pigs, or calves, or as fertilizer. Clearly butter is what you do with cream that doesn't sell. But I would never sell much butter. It is too valuable in the family diet. I like to know what my dairy products are worth, but I keep a cow so that we can have all the high-quality dairy products we want.
Don't forget that the cow's manure is also valuable, either as fertilizer on your fields or to sell. Where I live, dried cow manure sells for $7 for a twenty-five-pound bag. But as with butter, I consider the manure to be too valuable to sell.
Ruminants make milk and meat on a diet of plant products. On a similar diet, other animals only fatten and make poor growth; they need a true protein source such as milk before they can build muscle and reproduce. The cow is thus an engine capable of driving the entire nutritional economy of a household. She is the ultimate sustainable-energy vehicle.
The cow does not just provide protein for the other critters on the place. The effect of cow manure on the garden is magical. I go to very little trouble with composting, just starting a new pile occasionally and using up the old one. My garden soil is dark and friable and grows strong, healthy plants with a minimum of effort.
Can you put a price on all this?
Maybe. I often read articles, books, and newsletters with suggestions on how to spend less on "lifestyle" so couples can get along on one income. Would home production of virtually all of your food make this possible for you? It will certainly keep you all radiantly healthy.
And another thing. Thrift is my middle name, but those suggestions for feeding the family on day-old bread and making bulk purchases of dry cereal I find depressing. Keeping a cow is more satisfying. One popular writer encourages frugality so that there can be savings in readiness for the children's orthodontia. I do not find this to be an incentive. If your children are young when you get a cow and they grow up with fresh milk, their teeth will be straight, just as all teeth were meant to be. How much we personally have saved on dental or medical bills would be difficult to state because health insurance costs vary. My emphasis has always been on prevention, not cure. Consequently cure has seldom come into it, but when it does it has a better chance in an already strong constitution built on real food.
I cannot discuss the cost and work of keeping a cow without also considering the true long-term investment in the health and appearance of my family. The cost of my labor cannot be counted in this domestic economy. Nothing else I might have done with my time could have matched the rewards I see.
Cows and grass are recession-proof and inflation-proof. In difficult times, the family with a cow is not poor.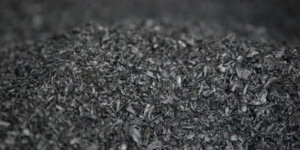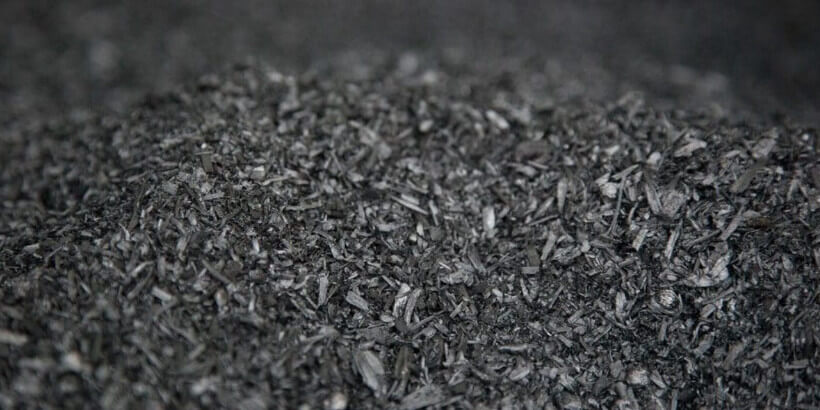 For something that looks like a lump of charcoal, biochar certainly has a great press agent. The subject of books, articles, blog posts, research papers, workshop presentations, conference talks, and various top-ten-ideas-that-will-change-the-world lists, biochar enjoys a reputation that has, so far, exceeded its actual accomplishments. That's too bad. Its potential ability to address a variety…
Read More