Nuclear-Related Deaths in U.S. Increased after Fukushima
In an article published by the Sacramento Bee, a study by the International Journal of Health Services has revealed a shocking increase in the number of nuclear-related deaths in the United States as a result of the explosion at Fukushima earlier this year.
An estimated 14,000 excess deaths in the United States are linked to the radioactive fallout from the disaster at the Fukushima nuclear reactors in Japan, according to a major new article in the December 2011 edition of the International Journal of Health Services.   This is the first peer-reviewed study published in a medical journal documenting the health hazards of Fukushima.Authors Joseph Mangano and Janette Sherman note that their estimate of 14,000 excess U.S. deaths in the 14 weeks after the Fukushima meltdowns is comparable to the 16,500 excess deaths in the 17 weeks after the Chernobyl meltdown in 1986.  The rise in reported deaths after Fukushima was largest among U.S. infants under age one.
Read the entire article here: http://www.sacbee.com/2011/12/19/4132989/medical-journal-article-14000.html
The effects of nuclear waste are widespread and difficult, if not impossible, to contain and predict. When radioactive material is released into the atmosphere and water, it can travel literally worldwide. This latest study is just more evidence in support of limiting and eventually eliminating nuclear power as part of our global energy portfolio.
Can we actually get there? Well, yes.
Investigate the inspiring possibilities over at Rocky Mountain Institute's Reinventing Fire page, and check out the book in our bookstore.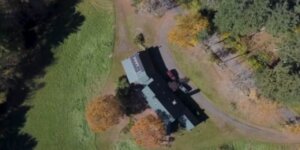 Not only are Chelsea Green authors experts in their fields, from organic farming to green building, but they're also part of our extended family. So it's always nice when we get an update on how things are going! The following note is from James Kachadorian, author of The Passive Solar House. To paraphrase Mark Twain,…
Read More