An Update on Passive-Solar Living from James Kachadorian
Not only are Chelsea Green authors experts in their fields, from organic farming to green building, but they're also part of our extended family. So it's always nice when we get an update on how things are going!
The following note is from James Kachadorian, author of The Passive Solar House.
---
To paraphrase Mark Twain, "Reports of my death have been greatly exaggerated." But you might not know that if you read social media. I've also read online that my passive solar design is doomed by mold problems — and enough other unsubstantiated claims that I've decided to write a brief update to let readers know how my 38-year-old passive solar home is actually performing. Spoiler alert: neither it nor I are dead.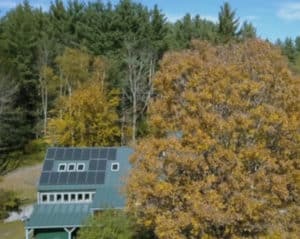 With over 300 homes designed and delivered by my company, Green Mountain Homes, which was started in 1975; and, an untold number of homes build using The Passive Solar House for design guidance (published May, 1997), there have no documented problems that I am aware of. This is in line with my own experience, living in my solar home for 38 years. In fact, my energy consumption is better than ever.
A year ago Catamount Solar of Randolph, Vermont, installed a 5.22 kW Net-Metering Photovoltaic System, on my home in Woodstock, Vt. I was very pleased to find this local company to supply and install the system. Since my passive solar home is already properly sited, the system was installed on a 45-degree roof directly true south.
I am happy to report that over the last year my purchased energy for my 3,300 square foot solar home was ¾ of a cord of dry hardwood burned in my cook stove and 617.7 gallons of propane consumed by my newly installed high-efficiency propane warm air system. The hot water heating is by an oil fired hot water heater and consumption is approximately 100 gallons per year. We keep our home at 72 plus degrees in the daytime and evening and we set back to 55 degrees at night. In 38 years, the backup heat system has never come on at night since the Solar Slab Concrete Heat Exchanger subfloor rarely goes below 62 degrees at night. Also as predicted in The Passive Solar House, the unoccupied home has never reached freezing temperatures.
Now on to the newly installed PV system: The month by month summary is as follows:
One Summary of Electrical Generation & Usage

Kachadorian 3,264 sq foot   Passive Solar Home at North Lat 43.62 Degrees, West Lon 72.51 Degrees

Pre Solar Installation EE Bill = $95.00 per month

Now $14.00 per month

5.22 KWH Flat Panel System at 45 Degree Angle Faced Directly True South
Month
Usage KWH
Generation KWH
Actual Charges $
10/30/2017
88
357
10.47
11/29/2017
604
195
69.14
12/28/2017
551
112
96.41
1/29/2018
497
159
65.02
2/28/2018
361
218
27.05
3/29/2018
295
87
45.24
4/27/2018
333
200
25.3
5/30/2018
131
591
-81.13
6/28/2018
190
500
-59.24
7/31/2018
107
643
-96.36
8/30/2018
198
459
-49.33
9/28/2018
205
369
-30.95
Totals
3560
3890
21.62
As shown above, the generated KWH exceeded the usage. After deducting the 30% Federal Credit, the straight line payback for the system is 10 years. Green Mountain Power is currently showing a $313.00 credit on my account. Plus we saved 9,000 pounds of CO2 in this reported time period.
In an age where there's a lot of talk about fake news, it pays to check your sources. And when your heating source is the sun itself, the future looks pretty bright. I wish you all a comfortable, sustainable, and efficiently-heated winter!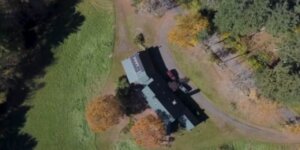 Not only are Chelsea Green authors experts in their fields, from organic farming to green building, but they're also part of our extended family. So it's always nice when we get an update on how things are going! The following note is from James Kachadorian, author of The Passive Solar House. To paraphrase Mark Twain,…
Read More