DIY U: The Accreditation Question
In a column today for the online edition of the Washington Post, blogger Ezra Klein wrote a short review of Anya Kamenetz's DIY U: Edupunks, Edupreneurs, and the Coming Transformation of Higher Education in which he praised innovative approaches to higher education but worried that the accreditation factor would be too important for alternative education to appeal to any but committed "lifetime learners":
But there's a reason I didn't drop out of UCLA despite the fact that I was learning more elsewhere: Accreditation matters. It matters more, in some ways, than the learning does. Just look at the pipeline that Ivy League English majors have into Wall Street firms. They're not getting hired for their skill with a calculator or their feel for a trade. They're getting hired because they have a diploma from Harvard.
Here's Anya's response:
This question assumes that the system of accreditation we have works well today, for the majority of people.
Actually, accreditation today works well for people like Ezra and myself who managed to get into and graduate from selective schools. This is by definition a small minority of people since "selective" means "lets in a small minority."

It works less well for people who graduate from less selective schools.

It works extremely poorly for people who do not get degrees–often because they are poor and have to work more hours while they're in, or instead of going, to school. They are cut out of a good percentage of decent-paying jobs. In fact, even in progressive circles there isn't much public conversation about improving the quality of non-college jobs because the human capital policy we have assumes–"oh we'll send more people to college so they can qualify for good jobs."

This third group is a majority of Americans–just over 60 percent have less than an associate's degree.
Read the entire Ezra Klein article here.
Read Anya Kamenetz's complete response here.

Related Articles: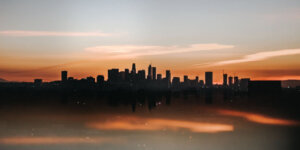 It's more than an oxymoron. Massive Small is a framework for urban development that can make cities more sustainable and resilient. But how does it work and does it make sense for the future? The following excerpt is from Making Massive Small Change by Kelvin Campbell. It has been adapted for the web. The Massive Small…
Read More