HOW TO: The Healing Power of Colloidal Silver, and How to Make Your Own
The following is an excerpt from When Technology Fails, by Mat Stein. It has been adapted for the web.
Colloidal/ionic silver is used by hospitals to fight skin infections on severe burn patients are all based on the active component of silver. Colloidal/ionic silver is a broadband antibiotic solution that has been used against a myriad of harmful protozoa, bacteria, and viruses, though users indicate that it may require significant quantities (on the order of 2 cups to a quart a day) to successfully treat serious illnesses. It is available in health food stores (expensive!) or can be made for just pennies a day with a simple commercial or homemade colloidal/ ionic silver generator.
Making Your Own Colloidal Silver Generator
In the early 1900s, colloidal silver was very expensive, but in recent years a physicist (Bob Beck, D.Sc.) came up with a simple method for making it. A modern colloidal silver generator is about as complex as a flashlight. Making colloidal silver simply involves placing a DC voltage across two chunks of pure silver (a cathode and an anode) immersed in pure water. Supposedly, 33 volts is the optimum voltage, but 27 volts from three 9-volt batteries works fine. If these are not available, you could get by with two 12-volt solar panels wired in series for a total output of 24 volts. This setup would generate colloidal silver at a slower rate.
See Figure 9-1 for a sketch of how to hook up your own colloidal silver generator. Connect three 9-volt transistor radio batteries in series (+ terminal to – terminal to + terminal, etc.) using readily available 9-volt battery clip-on terminals. Wire a 24-volt light bulb in series with the batteries, then connect it to a minijack for easy use. The light bulb performs two functions. First, it is your battery indicator, which should shine brightly when you touch the two alligator clips or silver wires to each other (if it does not light at all, or very dimly, when you touch the clips to each other, then you should replace your battery). Second, it provides a load to the battery, so you don't drain your batteries dead after a minute or two if the silver wires are accidentally touching while making the solution. Connect one wire from your battery pack and one from the light bulb to a minijack socket. Tape your battery pack together and mount your lamp, battery pack, and minijack socket into an appropriate box. Split the wires from the minijack plug and connect them to two alligator clips. Cut two 6-inch lengths of 99.99 percent pure silver wire (14 or 16 gauge works well) and bend the ends into ½-inch hooks for hanging over the edge of a glass. Purchase the electrical materials at Radio Shack, Wal-Mart, Intertan, and so on. Silver wire of 99.9 percent purity is available from jewelry supply stores and some craft stores, or you may purchase the pure silver wire, silver generator kits, and complete silver generators from Sota Instruments.
Using Your Colloidal Silver Generator
Most people stress the use of distilled water, though some people say that reverse-osmosis-filtered water

will do, provided that the source water is low on total dissolved solids. Pour distilled water into a glass (do not use plastic, as colloidal silver has a tendency to bind to some plastics).

Regardless of what you may have heard previously, DO NOT ADD SALT TO YOUR SOLUTION. Salt will combine with some of the silver ions to make silver chloride, which is less effective against bacteria (purportedly hundreds of times less effective than ionic silver), is mildly toxic (silver chloride is 300 times less toxic than silver nitrate, which is a powerful antiseptic used in eye drops for infants), and puts added silver into your system that has inferior healing properties.

Hang the two pure silver wires over the edge of your glass into the water, and clip the two alligator clips to the outside ends of the wires (see Figure 9-1). Plug the minijack connector into your box. The light bulb should be dark or glowing very faintly. If glowing brightly, either the wires are touching or the water contains significant impurities and should not be used. Separate the wires in the solution by 1 to 2 inches.

If the generator is working properly, after about 10 to 20 minutes there should be tiny bubbles forming on one or both of the wires. If these are not visible, touch the wires together to check the battery and/or connection (the bulb should shine brightly). Ionic silver solutions should be clear or have a gold tint to them. The particles of ionic silver are too small to be seen except with an electron microscope. Colloidal silver is made from silver particles that are microscopic in size, looks like wisps of smoke emanating from one of the silver electrodes, and will usually have a gray or silver tint to the solution. Sota Instruments states that tests on solutions made using distilled water and their current-limiting "Silver Pulser" ionic silver generator (see "Resources") will make one cup of roughly 5 ppm ionic silver per hour of usage (i.e., 4 hours for 4 cups of 5 ppm ionic silver at room temperature, starting with distilled water). In his article, "Colloidal Silver: A Closer Look," Peter Lindemann says that the homemade colloidal silver generator of Figure 9-1 should make 8 ounces of a 3 to 5 ppm colloidal silver solution in about 20 to 25 minutes at room temperature (Lindemann 2006).

Dosage is a matter of personal preference and experience. As a preventative, some people suggest drinking a tablespoon or two daily. For serious illnesses, some people suggest drinking daily one to four 8-ounce glasses of 5 ppm solution. According to calculations based on an equation at silverfacts.com, the safe daily lifetime dosage for a 150-pound man is roughly ½ cup per day of 5 ppm colloidal silver (silverfacts.com, 2007). After each use, clean the silver wires with a harsh plastic pot scrubber.

For external use, silver solution may be applied to Band-Aids and compresses or sprayed onto burns and affected skin areas. A handy silver salve kit for making a useful antiseptic/antifungal balm from colloidal silver is available at www.elixa. com/silver/ointment.

Best-quality 9-volt batteries will last a very long time. It is preferable not to use rechargeable batteries as they only produce 7.6 volts. An alternative to using three or four 9-volt batteries is to purchase a 30-volt converter that can be plugged into a wall outlet.

Storing colloidal silver solution: Silver colloidal solutions are light sensitive. Store them in brown glass bottles (beer, wine, root beer, or prune juice bottles) out of sun and fluorescent light, or in a dark cabinet. Do not store in the refrigerator or near microwave or magnetic fields. Do not store in plastic or metal containers. Wash and rinse bottles thoroughly, with a final rinse using colloidal silver solution. If capping a bottle with plastic or metal, be sure the cap does not touch the colloidal silver solution. If the solution is put into an eyedropper bottle, the dropper stem must be glass.
In an emergency situation, you could use silverware, old silver coins, or jewelry for your colloidal silver generator, although you would get other nonsilver materials in your solution because of impurities.
Related Posts:
This post is dedicated to dpacheco. Rock on brother!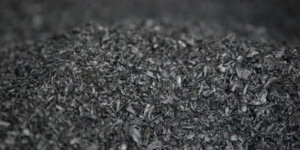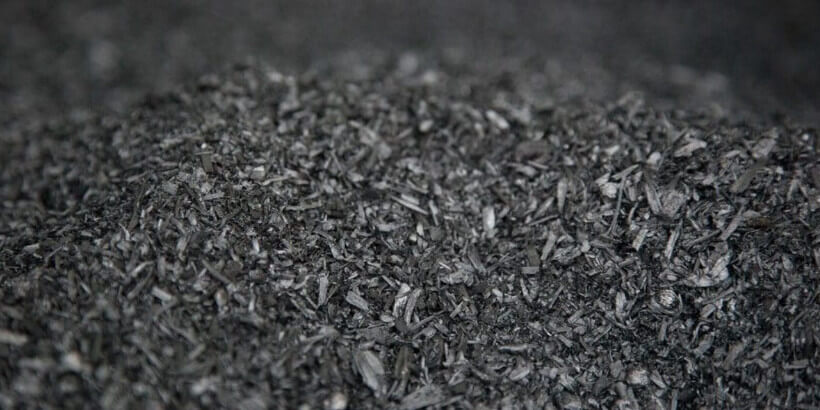 For something that looks like a lump of charcoal, biochar certainly has a great press agent. The subject of books, articles, blog posts, research papers, workshop presentations, conference talks, and various top-ten-ideas-that-will-change-the-world lists, biochar enjoys a reputation that has, so far, exceeded its actual accomplishments. That's too bad. Its potential ability to address a variety…
Read More