Rocky Mountain Institute Developing a "Smart Garage"

The Rocky Mountain Institute—a world leader in energy innovation—has taken on the task of inventing the garage of the future. With the renewed interest in, and coming onslaught of, electric vehicles, current garages are simply inadequate. The current electricity grid is vulnerable to spikes and failures and other  electrical mayhem. Rates increase and decrease all the time. This could make charging a family's three cars overnight dangerous, unreliable, and unexpectedly expensive.
The "Smart Garage" that the Rocky Mountain Institute is proposing will address these problems.
From the article:
"Obvious analogies will be in the development of the cell phone," notes Lovins. "About twenty things came together to make a cell phone possible, like packet switching [in which messages are cut up into chunks before being sent then transmitted individually—often times via different routes—and then reassembled at their destinations] and developments in micro electronics and batteries and mi ni ature antennas as well as the convergence between global wireless and the Internet."

So how do you steer a massively complex paradigm shift? One way is to develop the leading analytical model to show how the implementation of the various aspects of the full Smart Garage concept might come together, and to hold a summit to talk it through with industry partners. To date, those partners include the Google Foundation, Ford, Johnson Controls, Duke Energy, and Danaher, with at least ten more expected to participate.

The model would include the obvious, like different kinds of batteries, different kinds of car models, the miles a commuter drives, and other characteristics of a wide range of scenarios. Even within the battery sphere, as Schewel points out, differences in chemistry, cost, size, durability, environmental impacts, and other factors can mean very different outcomes. The greatest complexity lies in how those factors interact over time. Coupled with a dozen automobile configurations, there are hundreds of different scenarios the model will describe in the near-, medium-, and long-term.

"We're trying to design it so that it has a very simple interface," Schewel says. "And we're going to publish it open-source on the Internet so the public can use it. They might log on and change, say, the 35 most relevant parameters like their region's weather, or gas prices, or driving patterns, and each will get unique results."

The results could include everything from emissions to energy prices to information about the optimal hours for charging.
Photo © www.laurendiscipio.com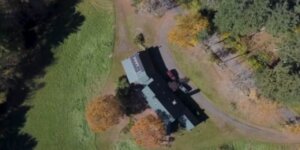 Not only are Chelsea Green authors experts in their fields, from organic farming to green building, but they're also part of our extended family. So it's always nice when we get an update on how things are going! The following note is from James Kachadorian, author of The Passive Solar House. To paraphrase Mark Twain,…
Read More