NY Times: Public Spaces, Sacred Places
Living or working in a big city, you tend to get worn down by the hustle and bustle of urban life—that's why they call it "the grind." Everywhere you look: glass, concrete, steel, crime, asphalt, garbage, traffic, noise—it all gets to be…a little much. Wouldn't it be nice to wander into a little green oasis—a walkable garden carved by loving human hands right into the stony heart of the city?
That's what the TKF Foundation is all about. Creating meditative places that take you to a different place, that help you get out of your own head for a few minutes. Places where you can commune with nature, with your gods, with your secret heart.
Tom Stoner and Carolyn Rapp chronicled the foundation's work in Open Spaces, Sacred Places. The New York Times Profiled the Stoners and their foundation's work in Thursday's edition.
COMMUNITY gardens have been around for decades, but open spaces without locked gates are not so common, especially in crime-ridden neighborhoods. Nevertheless, Tom and Kitty Stoner, who run the TKF Foundation, believe it is that very openness that engenders peace and healing.

The foundation, which is named after its founders (T and K for Tom and Kitty, and F for "firesoul," their word for those who create the garden and keep the fires burning), has helped pay for more than 120 public spaces in the mid-Atlantic region since the Stoners started it 12 years ago. "Open Spaces, Sacred Places," a book published this month by their Annapolis-based foundation, and written by Mr. Stoner and Carolyn Rapp, recounts the stories of a dozen of those places.

They include healing gardens in hospitals; teaching gardens and a community-built arboretum; a garden planted by inmates at a prison in western Maryland; a columbarium, or place to store ashes after cremation, for the poor in a garden in Falls Church, Va.; and a tree-planting project at the University of Maryland, Baltimore County, modeled after Joseph Beuys's "7,000 Oaks" in Kassel, Germany.

These gardens, which are open to all, vary widely, but they have one thing in common: each is a sacred space, a place that somehow "transforms you, where you are willing to give yourself up," Mr. Stoner explained last week, sitting in the Japanese-style garden at his home in Annapolis.

For some people, that might mean swinging on a swing, walking a labyrinth or stepping through a portal into a leafy enclosure, as Mr. Stoner and his wife did in London 14 years ago.

Mr. Stoner, who is now 73, said he was "burned out" at the time, after a career spent building a single radio station in Des Moines into the Stoner Broadcasting System, which eventually became part of CBS.

During a trip to London, he and his wife wandered into the Mount Street Gardens near Hyde Park, a little space surrounded on three sides by old town houses.

Suddenly, they were aware of how peaceful they felt. "I said, I think it feels safe here," Mr. Stoner recalled. Reading the simple inscriptions on plaques attached to benches placed here and there — "little commemorations of moments or a relationship, things like 'To Suzy, with whom I shared three wonderful years' " — he said, "I felt a sense of community."

They sat on a bench and tried to figure out what made the garden so special. For one thing, it was passing through that portal, from one world to another. And then there were the paths, which led to quiet places where they could rest.

Thinking that they might be able to create something similar at home — "something to do with nature, with healing," Mr. Stoner said, they spent the next two years talking to landscape architects, psychologists, labyrinth builders and others about what it would take to create a healing landscape. They discovered that there were certain ingredients necessary to a meditative space, Mr. Stoner said. "A portal that transports you to another place, an enclosure to make you feel safe; a path and destination."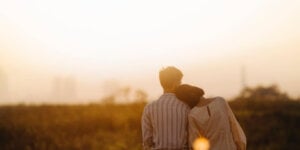 Anything involving farming almost always requires the help of another person, whether you're feeding the animals or trying to decide if you want to expand the barn. Partnerships not only help with your personal life but the success of your business in the long run as well. Having someone to share the work and ease the…
Read More