April 29th, 2015 by admin
In the United States, the herbal medicine industry has exploded over the last twenty years, but many of the herbs used are imported rather than grown domestically. In their new book, experienced small-scale herb farmers Jeff and Melanie Carpenter offer tips on how farmers, and other small-scale growers, can get started in the profitable world of growing organic medicinal herbs.
The Organic Medicinal Herb Farmer is both a business guide and farming manual that teaches readers how to successfully grow and market organic medicinal herbs. The Carpenters cover the basic practical information any grower needs to get an organic herb farm up and running, including size and scale considerations, soil and plant conservation, growing and cultivation methods, harvesting, processing, business planning, and much more. The book also includes fifty detailed plant profiles, going deeper into the herbs that every farmer should consider growing—from the more common peppermint, lavender, and echinacea plants to the less familiar elderberry, arnica, angelica, and calendula.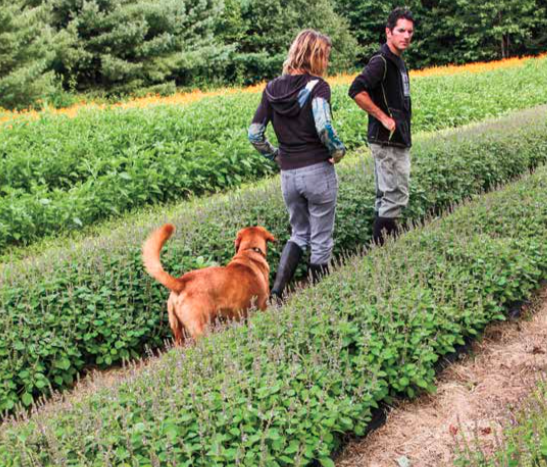 Rosemary Gladstar, prominent herbalist and author—fondly known as the fairy godmother of western herbalism—believes this book is a vital and important resource for farmers. In her foreword she writes, "It carries a hopeful and pertinent message, provides detailed information and innovative tools and suggestions, and offers a roadway to success for the small family farm."
The Carpenters demonstrate that incorporating medicinal herbs into existing farm operations can not only increase revenue in the form of value-added products, but also improve the ecological health of farmland by encouraging biodiversity and permaculture as a path toward greater soil health. Check out the videos below to hear more from the authors themselves about their herb farming operation and their mission to be stewards of the land and safeguard the tradition of farming for future generations.
–