Posted on Monday, August 4th, 2014 at 3:03 pm by
admin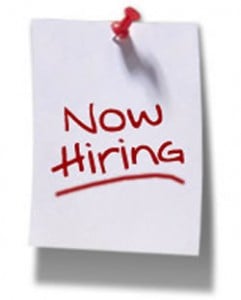 Chelsea Green Publishing, independent Vermont book publisher, seeks Editorial Intern for help with administrative and editorial tasks, to start September 2, 2014. This will be a paid internship for a duration of 3-4 months if full-time, potentially longer if part-time. Applicants must have attention to detail, the ability to prioritize, an interest in sustainability and the following areas: sustainable agriculture, food, green building, renewable energy, social justice.
Email cover letter and résumé to Michael Metivier, [email protected] No phone calls please.
General Description
Editorial Intern is responsible for assisting the Assistant Editor in handling administrative, database, and clerical responsibilities for the Chelsea Green editorial department as needed.
Responsibilities
Support Assistant Editor with tasks including, but not limited to those listed below. Position will have opportunity to improve and expand skills/knowledge in day-to-day operations of an editorial department, and its function within a small independent publishing company.
Determine, under the guidance of the Assistant Editor or other editors within the department, the appropriate response to unsolicited submissions (slush), i.e. passing them on for further review or preparing a letter of rejection.
Assist editors with maintaining and updating book specs, blurber copy requests and other mailings, and other information on Quickbase.
Handling permissions inquiries and requests in a timely, organized manner.
Maintain Awards database in Quickbase and review it regularly, deleting awards that no longer exist or are inappropriate for our titles. Make award submission recommendations to the editors and handle all aspects of submissions and awards won.
Handle timely mailing of all complimentary copies on receipt of bound books.
General administrative tasks, including: conducting mailings (either from here or in concert with Sales Assistant and the warehouse), various editorial projects (manuscript organization, fact checking, research as requested); taking notes at editorial meetings and then distributing them to participants for review.
Assist sub-rights manager with administrative tasks related to: mailings; sending out and tracking review copy requests and payments; helping to maintain Quickbase systems for subrights as requested.
Provide general clerical support as requested.
Position Details: 24 hours/week for 3-4 months, paid $10/hour, based in White River Junction, Vermont.
Reports to: Assistant Editor
Qualifications: This is an internship for a motivated self-starter with a demonstrated interest in sustainability issues and publishing. Duties combine administrative and editorial functions and require the ability to work within a team environment as well as work independently. Must have: strong communication, writing, and interpersonal skills; ability to work in fast-paced, deadline-driven environment; strong computer skills and proficiency in Word and Excel; comfort with administrative tasks.
About Us: For almost 30 years, Chelsea Green has been the go-to publisher for people seeking foundational books on the politics and practice of sustainable living, including organic gardening and agriculture, renewable energy, green building, eco-cuisine, and ethical business. In 2012, we decided to practice what we publish and became employee-owned. We are a founding member of the Green Press Initiative and have been printing books on recycled paper since 1985, when our first list of books went on sale. We print our books on paper that consists of a minimum of 30 percent post-consumer waste and aim for 100 percent whenever possible. We also don't print our books overseas, but rather use domestic printers to keep our shipping costs (and impact on the environment) at a minimum.