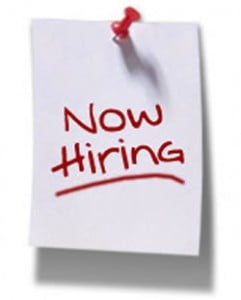 Chelsea Green – an employee-owned, mission-driven book publisher — is looking for a creative, book-loving, savvy Online Marketing Intern to join our growing marketing and publicity team in the company's Burlington, VT office.
If you're interested, please send resume and cover letter to Online Marketing Manager, Gretchen Kruesi: [email protected] No phone calls, please.
General Description
Online Marketing Intern is responsible for assisting the Online Marketing Manager in updating our consumer and media websites, working on consumer email and analytics program, and other administrative tasks as needed.
Responsibilities
• Support Online Marketing Manager including, but not limited to tasks listed below. Position will have opportunity to improve and expand skills and knowledge in website and online management.
• Assist in updating our ecommerce site (ChelseaGreen.com), keeping book data up to date and highlighting major media hits.
• Surveying website for problems and assist Online Marketing Manager to resolve quickly.
• Assist in updating media site for sales/media (Media.ChelseaGreen.com), updating book data and marketing information as needed.
• Conduct research on new authors to provide publicity background information on Media.ChelseaGreen.com.
• Update other Chelsea Green content on other platforms as needed, such as: Scribd, YouTube, affiliate sales program, etc.
• Assist Online Marketing Manager with researching potential online outlets for targeted promotion campaigns.
• Potential for other online marketing opportunities, such as: limited graphic design, video editing, etc.
Position Details: 15- 20 hrs/week for 4 months with possible extension, paid $10/hour, based in Burlington, Vermont.
Reports to: Online Marketing Manager
Qualifications: This is a position for someone with a demonstrated interest in website management and marketing. Experience with Adobe Creative Suite and basic HTML and is required. The qualified candidate will be able to work within a team environment as well as work independently. Comfort with other multimedia experience and using Google Analytics and other online tracking software is helpful, but not required. Detailed oriented, reliable, strong computer skills and proficiency in Excel is essential. Successful applicant will have an opportunity to learn new skills and expand knowledge base.
About Us: For almost 30 years, Chelsea Green has been the go-to publisher for people seeking foundational books on the politics and practice of sustainable living, including organic gardening and agriculture, renewable energy, green building, eco-cuisine, and ethical business. In 2012, we decided to practice what we publish and became employee-owned. We are a founding member of the Green Press Initiative and have been printing books on recycled paper since 1985, when our first list of books went on sale. We print our books on paper that consists of a minimum of 30 percent post-consumer waste and aim for 100 percent whenever possible. We also don't print our books overseas, but rather use domestic printers to keep our shipping costs (and impact on the environment) at a minimum.
---