Congratulations, you survived another long winter! Now, it's time to get your garden started.
Let us help you on your way with some of our key gardening books (and new DVDs!). Learn tried and true techniques from our expert gardening authors so you can reap a plentiful harvest this fall.
Essential Gardening Books — 35% Off!
Many of our gardening books have been the classic go-to standards for organic and permaculture gardeners for years. Whether you're looking for new techniques to boost flavors and variety, grow vegetables year-round, save heirloom seeds, or grow food in small spaces—we have a book for you.
Happy planting from the folks at Chelsea Green!
The New Organic Grower: A Master's Manual of Tools and Techniques for the Home and Market Gardener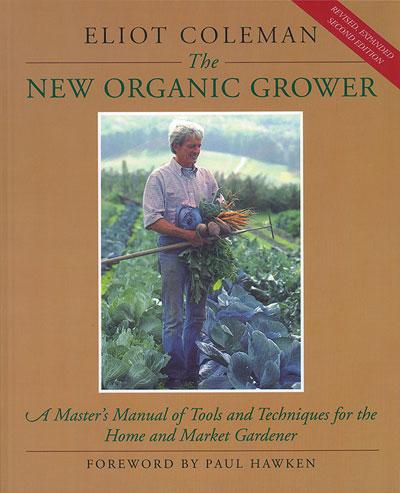 [1]
Retail: $24.95
Discount: $16.22
The New Organic Grower has become a modern classic and continues to be the go-to standard on organic gardening. Master grower Eliot Coleman presents the simplest and most sustainable ways of growing top-quality organic vegetables.
Make sure to look at two other go-to standard titles by Eliot Coleman: Four-Season Harvest [2] and The Winter Harvest Handbook [3], both included in The Eliot Coleman Set [4]. Or learn from the man himself in his extensive workshop DVD [5].
.
.
Hot Beds: How to Grow Early Crops Using an Age-Old Technique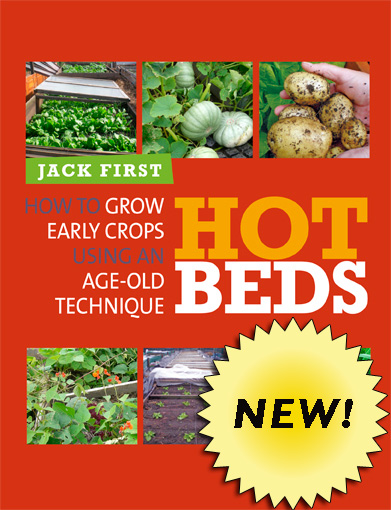 Retail: $18.95

Discount: $12.32
With Hot Beds, the simple method of using the heat from compost to warm up a basic coldframe, you could be harvesting radishes and salad greens by now, and potatoes as early as April.
Hot Beds shows you how to build these compost-heated coldframes and grow a variety of crops, producing healthy plants that are ready at least two months earlier.  HOW TO: Simple Tips for an Early Harvest [6]. 
.
.
Gaia's Garden: A Guide to Home-Scale Permaculture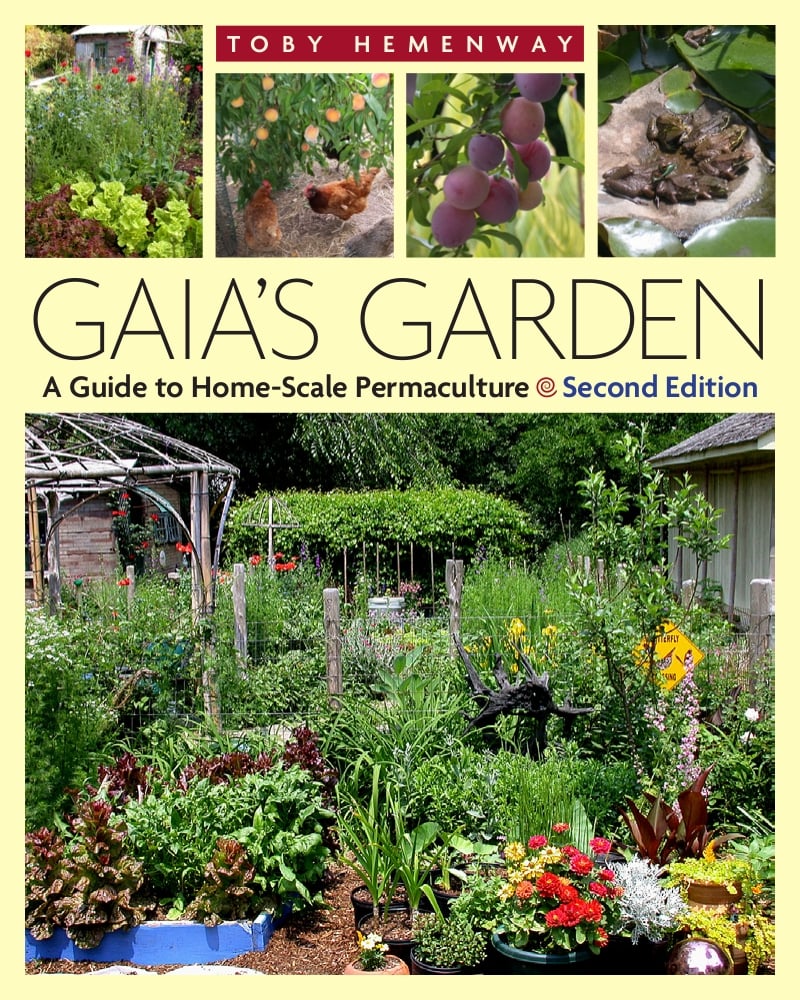 [7]
Retail: $29.95
Discount: $19.47

Nautilus Award Winner!
Gaia's Garden is the awarding winning classic on applying basic permaculture principles to make your garden more diverse, more natural, more productive, and more beautiful.
This extensively revised and expanded second edition brings the permaculture approach for home-scale and backyard growers. HOW-TO: Build an Apple-Centered Guild [8].
.
.
The Resilient Gardener: Food Production and Self-Reliance in Uncertain Times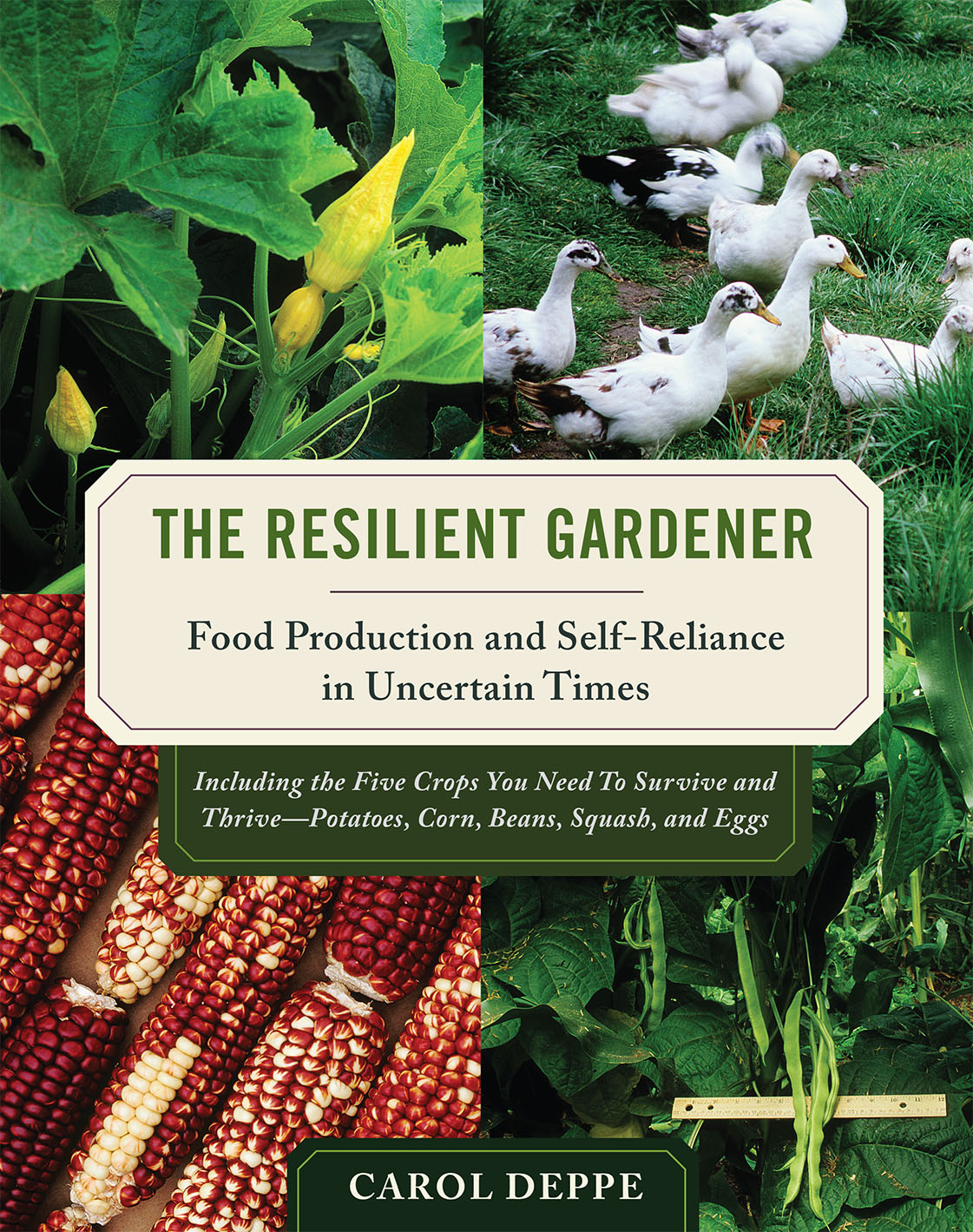 [9]
Retail: $29.95
Discount: $19.47
The Resilient Gardener is packed with expert advice on plant varieties and discusses the best way to grow, prepare, and store the five "key crops" you need to survive [10] —potatoes, corn, beans, squash, and eggs.
Beginner and the most expert gardeners will find this an invaluable resource, with new information, recipes, and simple tips for self-sufficiency they won't find elsewhere. 
Plan your garden: Tips from Carol Deppe on whether to plant in beds or rows [11].
.
Desert or Paradise: Restoring Endangered Landscapes Using Water Management, Including Lake and Pond Construction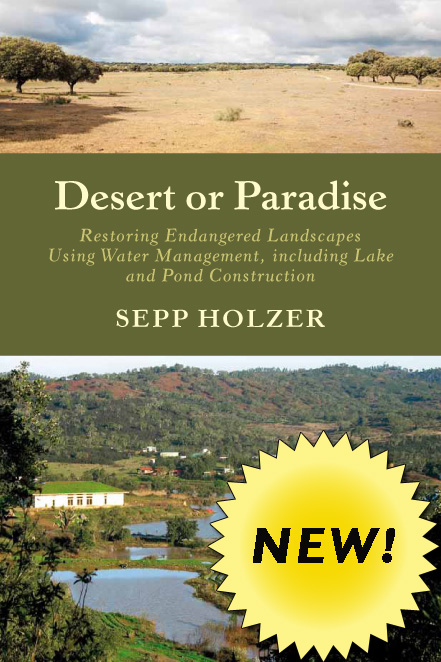 [12]
Retail: $29.95

Discount: $19.47
Desert or Paradise examines Sepp Holzer's core philosophy for increasing food production, earth health, and reconnecting mankind with nature, applied to reforestation and water conservation across the world.
Holzer outlines his ten points of sustainable self-reliance and how these methods can help feed the world.
Rebel Farmer Sepp Holzer's 10-Step Plan to Combat World Hunger [13].
.
.
The Grafter's Handbook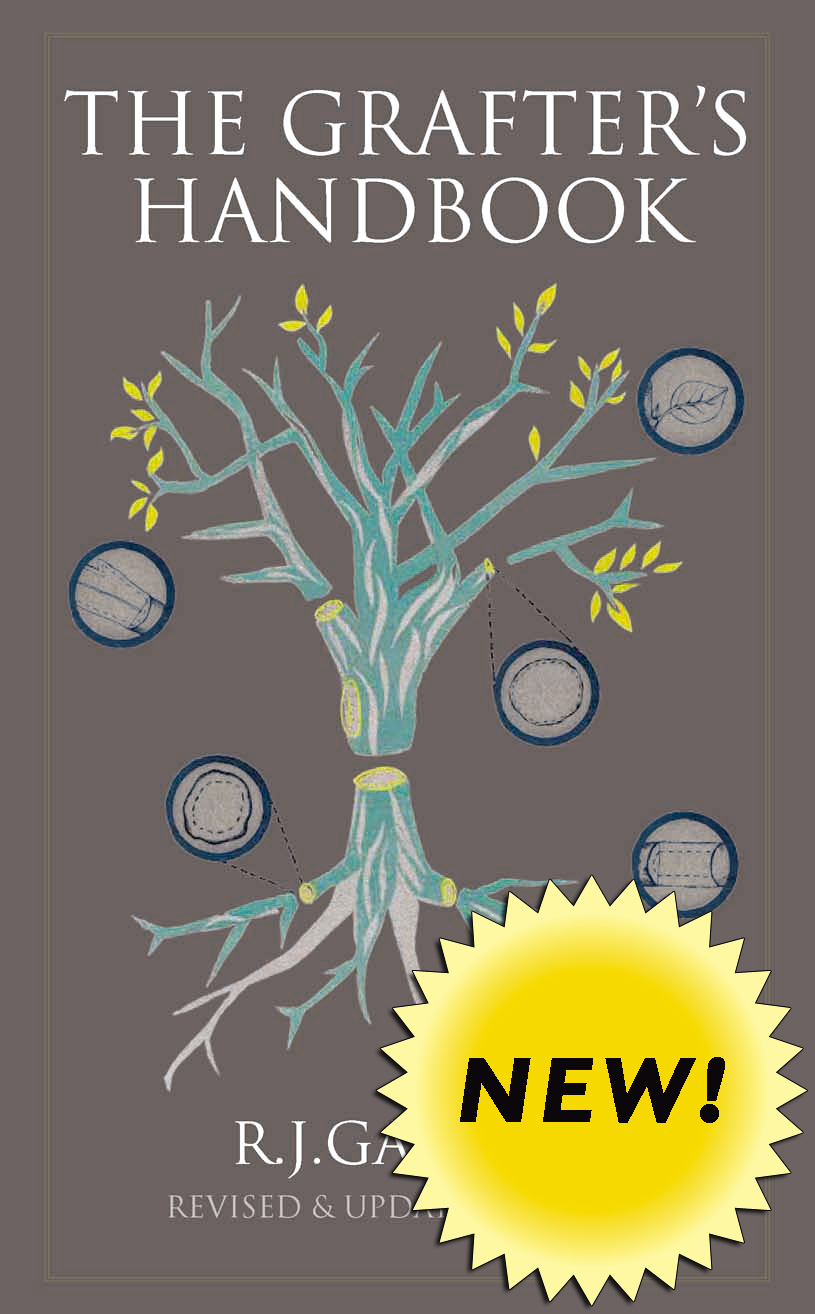 [14]
Retail: $40.00

Discount: $26.00
R.J. Garner's The Grafter's Handbook is the classic reference book and revered encyclopedia (and the only one of its kind) on plant propagation by grafting. 
Everything the dedicated amateur, student, and professional horticulturalist wants to know about grafting is here, clearly written in a concise and straightforward style, the distillation of a lifetime's careful study and research.
LEARN: Five methods for grafting established trees [15].
.
.
More New and Noteworthy Titles On Sale
[16]

Retail Price: $19.95

Sale Price: $12.97 

[16]




[17]

Retail Price: $39.95

Sale Price: $25.97 

[17]

Retail Price: $24.95

Sale Price: $16.22 

[18]

Retail Price: $29.95

Sale Price: $19.47 

[18]
[19]

Retail Price: $29.95

Sale Price: $19.47 

[19]




[20]

Retail Price: $34.95

Sale Price: $22.72 

[21]

[22]

Retail Price: $17.50

Sale Price: $11.38 

[23]

[24]

Retail Price: $39.95

Sale Price: $25.97 

[24]
[25]

Retail Price: $24.95

Sale Price: $16.22 

[25]




[26]

Retail Price: $29.95

Sale Price: $19.47 

[26]

[27]

Retail Price: $79.95

Sale Price: $51.97 

[27]

[28]

Retail Price: $80.00

Sale Price: $52.00 

[28]
[29]

Retail Price: $17.95

Sale Price: $11.67 

[29]




[30]

Retail Price: $49.95

Sale Price: $32.47 

[30]

[31]

Retail Price: $24.95

Sale Price: $16.22 

[31]

[32]

Retail Price: $150.00

Sale Price: $97.50 

[33]
[34]

Retail Price: $29.95

Sale Price: $19.47

[34]




[35]

Retail Price: $49.95

Sale Price: $32.47

[35]

[36]

Retail Price: $14.95

Sale Price: $9.72 

[36]

[37]

Retail Price: $24.95

Sale Price: $16.22 

[37]