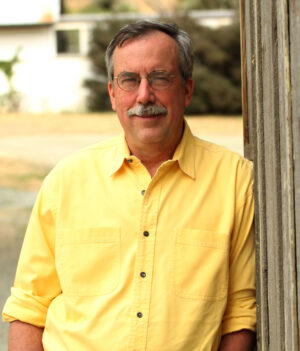 Courtney White is the author of Grass, Soil, Hope and Two Percent Solutions for the Planet. A former archaeologist and Sierra Club activist, White dropped out of the "conflict industry" in 1997 to cofound the Quivira Coalition, a nonprofit dedicated to building bridges between ranchers, conservationists, and others around practices that improve economic and ecological resilience in western working landscapes. He lives in Santa Fe, New Mexico, with his family.
$

19.95
Add to basket
Grass, Soil, Hope
A Journey Through Carbon Country
This book tackles an increasingly crucial question: What can we do about the seemingly intractable challenges confronting all of humanity today, including climate change, global hunger, water scarcity, environmental stress, and economic instability?
The quick answers are: Build topsoil. Fix creeks. Eat meat from pasture-raised animals.
Scientists maintain that a mere 2 percent increase in the carbon content of the planet's soils could offset 100 percent of all greenhouse gas emissions going into the atmosphere. But how could this be accomplished? What would it cost? Is it even possible? 
Yes, says author Courtney White, it is not only possible, but essential for the long-term health and sustainability of our environment and our economy.
Right now, the only possibility of large-scale removal of greenhouse gases from the atmosphere is through plant photosynthesis and related land-based carbon sequestration activities. These include a range of already existing, low-tech, and proven practices: composting, no-till farming, climate-friendly livestock practices, conserving natural habitat, restoring degraded watersheds and rangelands, increasing biodiversity, and producing local food.
In Grass, Soil, Hope, the author shows how all these practical strategies can be bundled together into an economic and ecological whole, with the aim of reducing atmospheric CO2 while producing substantial co-benefits for all living things. Soil is a huge natural sink for carbon dioxide. If we can draw increasing amounts carbon out of the atmosphere and store it safely in the soil then we can significantly address all the multiple challenges that now appear so intractable.
Read More...
$

19.95
Add to basket
$

24.95
Add to basket
Two Percent Solutions for the Planet
50 Low-Cost, Low-Tech, Nature-Based Practices for Combatting Hunger, Drought, and Climate Change
Two Percent Solutions for the Planet profiles fifty innovative practices that soak up carbon dioxide in soils, reduce energy use, sustainably intensify food production, and increase water quality. The "two percent" refers to: the amount of new carbon in the soil needed to reap a wide variety of ecological and economic benefits; the percentage of the nation's population who are farmers and ranchers; and the low financial cost (in terms of GDP) needed to get this work done.
As White explained in Grass, Soil, Hope, a highly efficient carbon cycle captures, stores, releases, and recaptures biochemical energy, mitigating climate change, increasing water storage capacities in soil, and making green plants grow. Best of all, we don't have to invent anything new—a wide variety of innovative ideas and methods that put carbon back into the soil have been field-tested and proven to be practical and profitable. They're mostly low-tech, too, relying on natural resources such as sunlight, green plants, animals, compost, beavers, creeks, and more.
In Two Percent Solutions for the Planet, White expands what he calls the "regenerative toolbox," to include holistic grazing, edible forests, biochar, weed-eating livestock, food co-ops, keyline plowing, restoration agriculture, bioenergy, aquaponics, animal power, Farm Hack, bees, bears, wildlife corridors, rainwater harvesting, native seeds, and various other projects from across the United States, as well as in Canada, Europe, and Australia. These short, engaging success stories will help readers connect the dots between diverse, exciting, and pragmatic practices, and inspire them to dig deeper into each individual story and concept, energized by the news that solutions do exist.
Read More...
$

24.95
Add to basket
Paperback
$

19.95
Add to basket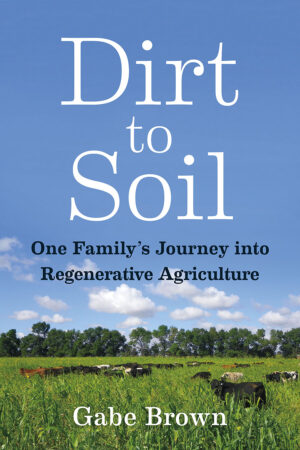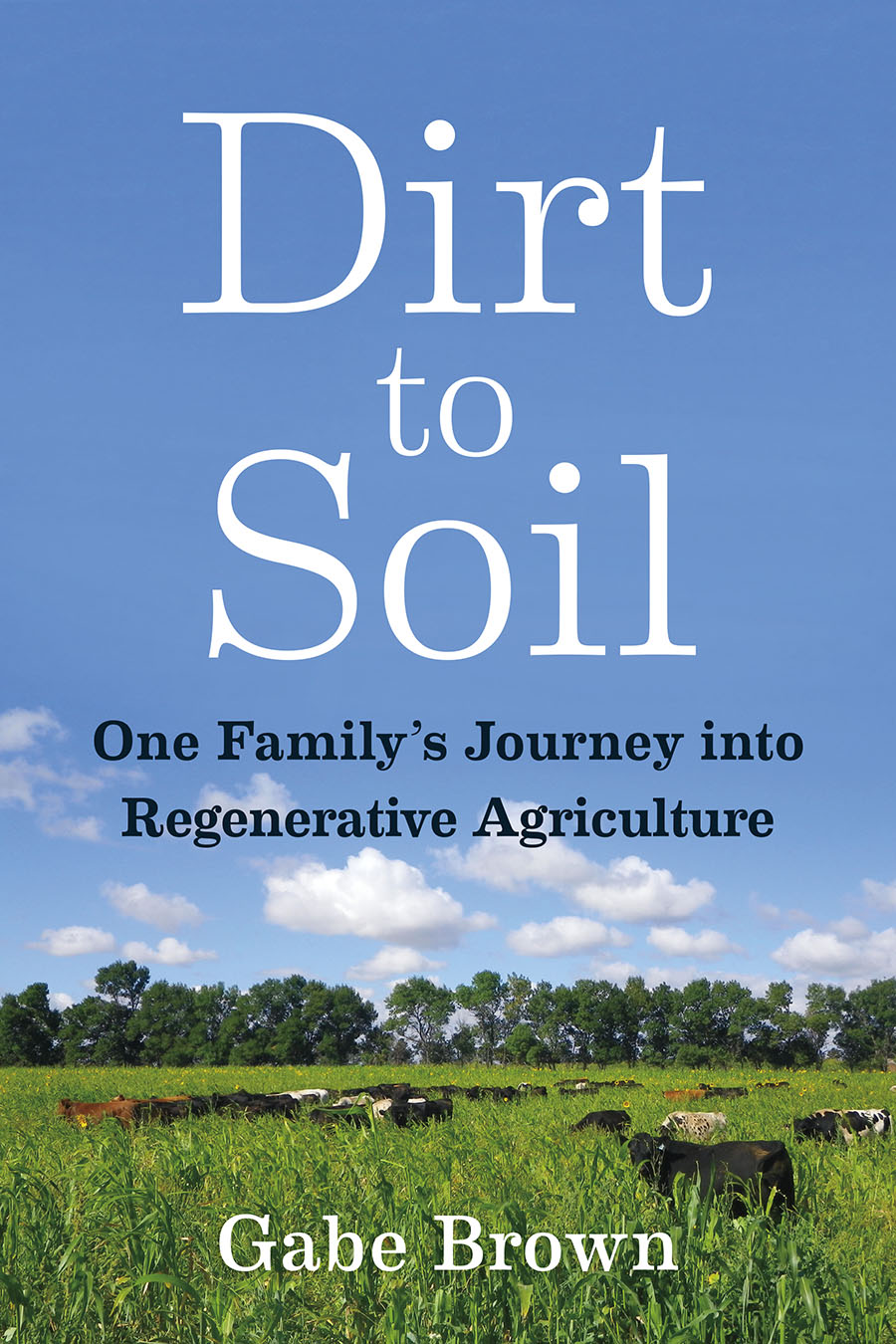 Dirt to Soil
One Family's Journey into Regenerative Agriculture
Gabe Brown didn't set out to change the world when he first started working alongside his father-in-law on the family farm in North Dakota. But as a series of weather-related crop disasters put Brown and his wife, Shelly, in desperate financial straits, they started making bold changes to their farm. Brown—in an effort to simply survive—began experimenting with new practices he'd learned about from reading and talking with innovative researchers and ranchers. As he and his family struggled to keep the farm viable, they found themselves on an amazing journey into a new type of farming: regenerative agriculture.
Brown dropped the use of most of the herbicides, insecticides, and synthetic fertilizers that are a standard part of conventional agriculture. He switched to no-till planting, started planting diverse cover crops mixes, and changed his grazing practices. In so doing Brown transformed a degraded farm ecosystem into one full of life—starting with the soil and working his way up, one plant and one animal at a time.
In Dirt to Soil Gabe Brown tells the story of that amazing journey and offers a wealth of innovative solutions to our most pressing and complex contemporary agricultural challenge—restoring the soil. The Brown's Ranch model, developed over twenty years of experimentation and refinement, focuses on regenerating resources by continuously enhancing the living biology in the soil. Using regenerative agricultural principles, Brown's Ranch has grown several inches of new topsoil in only twenty years! The 5,000-acre ranch profitably produces a wide variety of cash crops and cover crops as well as grass-finished beef and lamb, pastured laying hens, broilers, and pastured pork, all marketed directly to consumers.
The key is how we think, Brown says. In the industrial agricultural model, all thoughts are focused on killing things. But that mindset was also killing diversity, soil, and profit, Brown realized. Now he channels his creative thinking toward how he can get more life on the land—more plants, animals, and beneficial insects. "The greatest roadblock to solving a problem," Brown says, "is the human mind."
Read More...
$

19.95
Add to basket