March is Women's History Month, paying tribute to the generations of women whose commitment to nature and the planet have proved invaluable to society. In honor, we have put a selection of titles by Chelsea Green women authors on sale.
Whether you want to learn more about saving heirloom seeds, mastering the how-to of sustainable and organic gardening, initiating radical political action, or organizing your community—we have a book for you.
As author Diane Wilson once said, paraphrasing George Bernard Shaw, "The reasonable woman expects to adapt to the world; whereas the unreasonable woman expects the world to adapt to her. Therefore, all progress DEPENDS on the Unreasonable Woman."
We have some wonderfully 'unreasonable women' here at Chelsea Green and are proud to continue to publish groundbreaking books to help you examine your food choices, fuel political change, dig in to the joys of gardening, and organize for resilience within your community.
Happy reading from the folks at Chelsea Green Publishing.
P.S. Don't forget to check out our full list of books on sale here: http://www.chelseagreen.com/bookstore/sale/
The New Feminist Agenda: Defining the Next Revolution for Women, Work and Family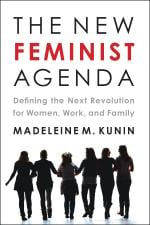 Feminists opened up thousands of doors in the 1960s and 1970s, but decades later, are U.S. women where they thought they'd be? The answer, it turns out, is a resounding no. Looking back over five decades of advocacy, Madeleine Kunin analyzes where progress stalled, looks at the successes of other countries, and charts the course for the next feminist revolution—one that mobilizes women, and men, to call for the kind of government and workplace policies that can improve the lives of women and strengthen their families.
"In this important new book, Madeleine Kunin argues that empowering women to succeed at home and at work is both good economics and good social policy. She presents a convincing roadmap for how we achieve that vision, and calls on all of us to be part of a brighter future." —President Bill Clinton
The Resilient Gardener: Food Production and Self-Reliance in Uncertain Times

This book is packed with expert advice on plant varieties and discusses the best way to grow, prepare, and store five "key crops"—potatoes, corn, beans, squash, and eggs. Beginner's as well as the most expert gardeners will find this an invaluable resource, with new information, recipes, and simple tips for self-sufficiency they won't find elsewhere. At its heart, this is a realistic book about how resilient gardeners (and their gardens) can flourish even in challenging times.
Take a look at Chapter One: Gardening and Resilience here….

Wild Flavors: One Chef's Transformative Year Cooking from Eva's Farm

Curiosity sparked Emmons's initial venture down the Massachusetts coast to meet the celebrated farmer Eva Sommaripa, whose 200-plus uncommon herbs, greens, and edible "weeds" supply many top Northeastern chefs.
Wild Flavors follows Didi through a year in Eva's Garden and offers both the warmth of their shared tales as well as the exquisite foods Didi came to develop using only the freshest of ingredients and wild edibles. Alongside the unique seasonal offerings, Didi provides profiles and tips on 46 uncommon plants, and shares Eva's wisdom about staying connected and maintaining a sane and healthy lifestyle in an increasingly hectic world.
Wild Flavors is a finalist for this year's International Association of Culinary Professionals (IACP) cookbook awards in the Food Matters category! READ MORE…
Diary of an Eco-Outlaw: An Unreasonable Woman Breaks the Law for Mother Earth

As George Bernard Shaw once said, "All progress depends on unreasonable women."
And in Diary of an Eco-Outlaw, the eminently unreasonable Wilson delivers a no-holds-barred account of how she—a fourth-generation shrimper, former boat captain, and mother of five—took a turn at midlife, unable to stand by quietly as she witnessed abuses of people and the environment.
"An unstoppable tale of true bravery . . . This book will shake the ground beneath your feet." —Janisse Ray, author of Pinhook

The Chinese Medicinal Herb Farm: A Cultivator's Guide to Small-Scale Organic Herb Production

Peg Schafer, longtime grower and teacher, guides readers with information on propagating, cultivating, and harvesting Chinese herbs, and presents fascinating new scientific data that reveal the age old wisdom of nature and the traditional systems of Chinese medicine. Through 79 detailed herb profiles—all tested and trialed on Schafer's certified organic farm—Schafer offers easy-to-follow information, suitable for both growers and practitioners, for growing efficacious wild-simulated herbs
In a recent issue Herb Companion magazine writes about their tour of Peg's herb farm (and includes an excerpt). It sounds like they had a wonderful visit. READ MORE…

Thinking in Systems: A Primer

Thinking in Systems is a concise and crucial book offering insight for problem solving, on scales ranging from the personal to the global. Edited by the Sustainability Institute's Diana Wright, this essential primer brings systems thinking out of the realm of computers and equations and into the tangible world, showing readers how to develop the systems-thinking skills that thought leaders across the globe consider critical for 21st-century life.
"They are resilient, self-organized, and hierarchical, yet systems will often surprise us because many relationships in systems are nonlinear…An accessible introduction to systems for nonspecialists. Recommended for general readers and all levels of undergraduate students." —A.A. Batabyal, Rochester Institute of Technology, ALA Choice. Currently adopted by Villanova, University of Vermont, University of North Carolina, and Harvard.
Seed to Seed: Seed Saving and Growing Techniques for Vegetable Gardeners

Seed to Seed is widely acknowledged as the best guide available for home gardeners to learn effective ways to produce and store seeds on a small scale. This newly updated and greatly expanded second edition includes additional information about how to start each vegetable from seed, which has turned the book into a complete growing guide.
Suzanne Ashworth has grown seed crops of every vegetable featured in the book, and has thoroughly researched and tested all of the techniques she recommends for the home garden.
Radical Homemakers: Reclaiming Domesticity from a Consumer Culture

Radical Homemakers is about men and women across the U.S. who focus on home and hearth as a political and ecological act, and who have centered their lives around family and community for personal fulfillment and cultural change. It explores what domesticity looks like in an era that has benefited from feminism, where domination and oppression are cast aside and where the choice to stay home is no longer equated with mind-numbing drudgery, economic insecurity, or relentless servitude.
If you ever considered quitting a job to plant tomatoes, read to a child, pursue creative work, can green beans and heal the planet, this is your book.

Growing, Older: A Chronicle of Death, Life, and Vegetables

Gussow's memoir begins when she loses her husband of forty years to cancer and, two weeks later, finds herself skipping down the street—much to her alarm. Why wasn't she grieving in all the normal ways?
With humor and wit, she explains how she stopped worrying about why she was smiling and went on worrying, instead, as she always has, about the possibility that the world around her was headed off a cliff. But hers is not a tale, or message, of gloom, it is an affirmation of a life's work—and work in general.

Not One Drop: Betrayal and Courage in the Wake of the Exxon Valdez Oil Spill

By Riki Ott

The extraordinary tale of disaster and of community healing, written by a commercial salmon "fisherm'am" who is also a PhD marine biologist. Ott examines shifts in scientific understanding of oil-spill effects on ecosystems and communities, exposes fundamental flaws in governance and the legal system, and contrasts spillprevention and response measures in the Sound to dangerous conditions on the Alaska pipeline.
The End of America: Letter of Warning to a Young Patriot

In a stunning indictment of the Bush administration and Congress, bestselling author Naomi Wolf lays out her case for saving American democracy. In authoritative research and documentation Wolf explains how events of the last six years parallel steps taken in the early years of the 20th century's worst dictatorships such as Germany, Russia, China, and Chile.
The book cuts across political parties and ideologies and speaks directly to those among us who are concerned about the ever-tightening noose being placed around our liberties.
DIY U: Edupunks, Edupreneurs, and the Coming Transformation of Higher Education

"Kamenetz shows us 'higher education' as a crumbling facade. It doesn't work well or deliver on its promise. Meanwhile, a thousand alternative flowers are beginning to bloom and the means for any of us to educate ourselves have become available. Let's get on with it." —James Marcus Bach, author of Secrets of a Buccaneer-Scholar
More Women Authored Titles On Sale

** Sale runs through April 14, 2012**
---