You know how your kids are always bringing home catalogs full of over-packaged, over-priced crap you'll never use to raise money for their severely underfunded public school?* Well, OK, the chocolate isn't bad, but … wouldn't it be nice if they sold you something you were actually going to use? Something from a range of products that was, say, a little more "green"?"
Two "mompreneurs" from Pomona, Heather Bathon and Suzanne Huber, launched an online fundraising business to do just that. Though PomonaFundraising.com is a for-profit business, 10% of the proceeds go to a school or an organization of the customer's choosing, from a list provided at checkout.
HB: We wanted to do it with products that people would actually use. We decided on environmentally-friendly, organic, and fair trade products.
SH: We were adamant about making sure that the product—from the company, to the way that it was shipped to us, to the product itself— followed through with the missions that we have.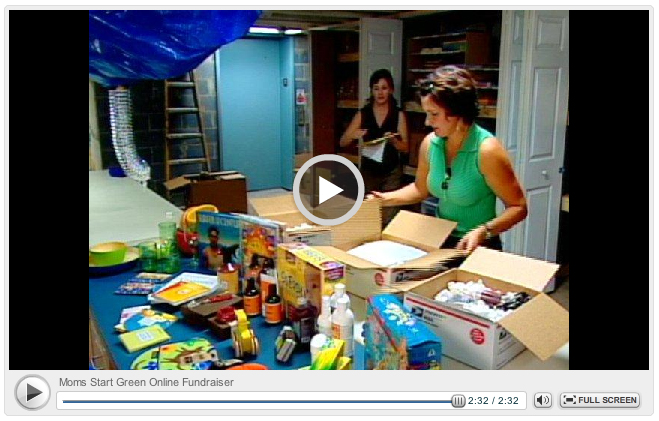 If you look closely, you'll see they carry some Chelsea Green books, too!
Visit PomonaFundraising.com.
---
*I don't have kids, but I assume you do. Is that weird?
---