…We love National Flower Week, don't you?
Flowers serve many practical purposes for the plants that grow them. They attract bees, butterflies, and birds. They protect pollen and nectar from freeloading ants (who are too small to pollinate most flowers). But it is not for flowers' pragmatic characteristics that they are so loved by one particular mammal.
We love flowers for the sensory excitement they offer: colors to dazzle our eyes, shapes to boggle our minds, and scents to soothe our senses.
And yet, so many flowers offer us useful ways to make our lives better as well, from the fruits they promise to the medicines they can make, and even the flavors they can add to our foods.
In the spirit of National Flower Week, we've combed through our catalog for a handful of books that celebrate flowers. These lovely books are on sale for 25% off until September 24.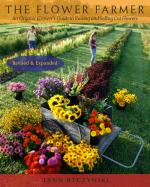 Reg. Price: $35.00
Sale Price: $26.25
The Flower Farmer: An Organic Grower's Guide to Raising and Selling Cut Flowers
If you're tired of your desk job, why not consider leaving it all behind? Swap the drabness of your cubicle for the dashing colors and pleasing fragrances of the flower field. Lynn Byczynski's classic guide to organic flower farming will get you started.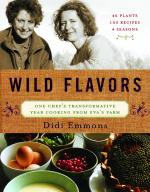 Reg. Price: $34.95
Sale Price: $22.72
Wild Flavors: One Chef's Transformative Year Cooking from Eva's Farm
Flowers aren't just for looking at. In Wild Flavors chef Didi Emmons will show you how to incorporate several different blossoms into your cooking. From arugula blossoms on your salads to rose petal ice cream, this cookbook will take you places you never thought to go!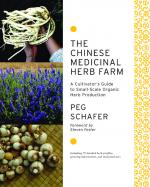 Reg. Price: $34.95
Sale Price: $22.72
The Chinese Medicinal Herb Farm: A Cultivator's Guide to Small-Scale Organic Herb Production
Many flowers have been used medicinally for centuries, such as honeysuckle for cough, and chrysanthemum for headaches. Peg Schafer's book is the only one available for organic growers interested in adding Chinese medicinal crops to their portfolio. Full of growing and harvesting tips, plus the traditional usage of each herb, this book is an invaluable resource.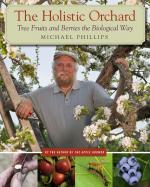 Reg. Price: $39.95
Sale Price: $25.97
The Holistic Orchard: Tree Fruits and Berries the Biological Way
April showers bring May flowers, and May flowers bring June, July, and August fruit! Take a stroll through the holistic orchard with Michael Phillips, and see what those flowers can do. From apples and pears to peaches and berries, The Holistic Orchard shows you how to care for more than just your fruit trees and vines, it shows you how to care for the overall health of the soil, too.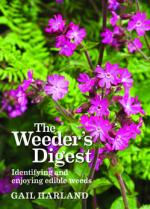 Reg. Price: $17.95
Sale Price: $13.46
The Weeder's Digest: Identifying and Enjoying Edible Weeds
A weed is merely a rose by another name — but many weeds are just as sweet! This is a practical and attractive guide to identifying and using a variety of edible weeds. It will appeal to gardeners, botanists and horticulturalists, as well as to anyone with an interest in controlling weeds in eco-friendly ways.
---