The new threshold for green building is not just low energy, it's net-zero energy. In The New Net Zero, architect Bill Maclay explores green design's new frontier: net-zero-energy structures that produce as much energy as they consume and are carbon neutral.
In a nation where traditional buildings use roughly 40 percent of the total fossil energy, the interest in net-zero building is growing enormously—among both designers interested in addressing climate change and consumers interested in energy efficiency and long-term savings. Maclay, an award-winning net-zero designer whose buildings have achieved high-performance goals at affordable costs, makes the case for a net-zero future; explains net-zero building metrics, integrated design practices, and renewable energy options; and shares his lessons learned on net-zero teambuilding.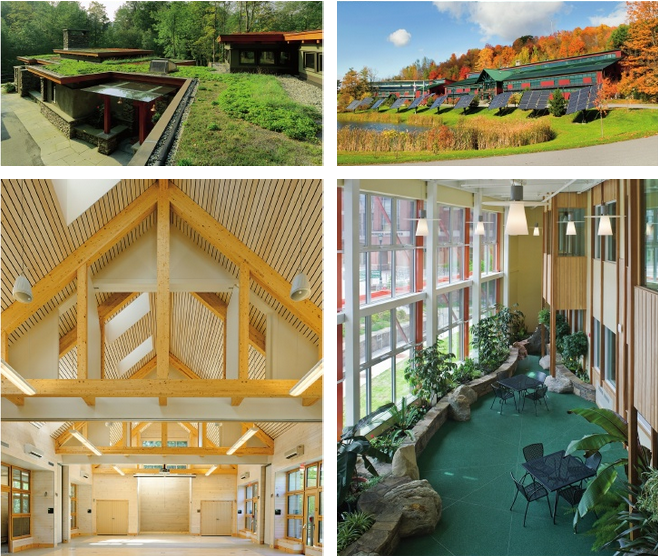 From mobile homes to commercial office buildings, Maclay puts his vision on display in this fully-illustrated book that includes case studies, and even a twelve-step guide to creating a net zero building.
Maclay's book, and his long-term vision, were featured in The New York Times as part of a Q&A with Home & Garden writer Sandy Keenan. Here's how she opened her piece:
Books by architectural firms are often vainglorious marketing efforts that keep the content glossy and light. But an ambitious new book from William Maclay, an architect in Waitsfield, Vt., and his associates, challenges the genre.
Four years in the making, "The New Net Zero: Leading-Edge Design and Construction of Homes and Buildings for a Renewable Energy Future" (Chelsea Green Publishing, $90) marshals detailed architectural drawings and impressive pie charts to show that net-zero-energy buildings (those that make as much — or more — energy than they consume) not only offer long-term advantages for the planet, but can also save their owners money from the start. The book is an informed plea from a 65-year-old architect who has long concentrated on designing such buildings, making the most of renewable energy sources, such as solar and geothermal power.
You can read the whole story here.
While of interest to professionals, The New Net Zero will also be of interest to nonprofessionals who are seeking ideas and strategies to bring net zero principles to life. In fact, Maclay features a number of communities – in the United States and around the world – that are working to achieve net zero status, including the communities that are near Maclay's Waitsfield, Vt. office.
Learn more about The New Net Zero in the excerpt below (the preface and chapter two) and save 35% off if you order your copy between now and July 3.
New Net Zero: Preface and Ch 2 – Defining the New Net Zero by Chelsea Green Publishing
---