Last Chance: Enter to Win a Chelsea Green Starter Library
You're a beekeeping, seedling starting, chick brooding, sauerkraut-making master, but there's always another skill you could add to your homesteading repertoire.
Maybe you've always wanted to build a straw bale guest house, or a wattle-and-daub woodshed. Or you've been thinking about what it would take to grow your own grains as well as your own greens.
Well, homesteader, this is your lucky day! There's still time to sign up for our latest giveaway to win a selection of books to teach you just what you need to know. We've teamed up with the folks at Mother Earth News to offer the following books to one fortunate winner this month.
Chelsea Green publishes standby favorites like Eliot Coleman to more recent "instant classics" like Sandor and Harvey's books.
The contest ends in mid-November so don't delay.
Sign up here for your chance to win.
Here are the books:
Up Tunket Road: The Education of a Modern Homesteader
By Philip Ackerman-Leist
The inspiring true story of a young couple who embraced the joys of simple living while also acknowledging its frustrations and complexities.
The Art of Fermentation: An In-Depth Exploration of Essential Concepts and Processes from Around the World
By Sandor Ellix Katz
Quite simply the most comprehensive guide to do-it-yourself home fermentation ever published.
The Resilient Gardener: Food Production and Self-Reliance in Uncertain Times
By Carol Deppe
Filled with detailed information about growing and using five key crops: potatoes, corn, beans, squash, and eggs.
When Technology Fails: A Manual for Self-Reliance, Sustainability, and Surviving the Long Emergency
By Mat Stein
A comprehensive primer on sustainable living skills—food, water, shelter, energy, first-aid, and more.
The Winter Harvest Handbook: Year-Round Vegetable Production Using Deep-Organic Techniques and Unheated Greenhouses
By Eliot Coleman
Grow produce of unparalleled freshness and quality in customized un- or minimally-heated greenhouses.
Small-Scale Grain Raising: An Organic Guide to Growing, Processing, and Using Nutritious Whole Grains for Home Gardeners and Local Farmers
By Gene Logsdon
Logsdon covers the basics of grain production—planting, dealing with pests, harvesting, processing, storing, and using whole grains.
Gaia's Garden: A Guide to Home-Scale Permaculture
By Toby Hemenway
Learn how to apply basic permaculture principles to make your garden more diverse, more natural, more productive, and more beautiful.
The Carbon-Free Home: 36 Remodeling Projects to Help Kick the Fossil-Fuel Habit
By Stephen and Rebekah Hren
Transform your home with projects both small and large, listed by skill, time, cost, and energy saved.
The Small-Scale Poultry Flock: An All-Natural Approach to Raising Chickens and Other Fowl for Home and Market Growers
By Harvey Ussery
The most comprehensive and definitive guide to date on raising all-natural poultry.
Top Bar Beekeeping: Organic Practices for Honeybee Health
By Les Crowder and Heather Harrell
Provides complete information on hive management and other aspects of using innovative and natural top-bar beehives.
Don't forget to share the giveaway with your gardening, farming, and fermenting friends. Good luck, and happy homesteading!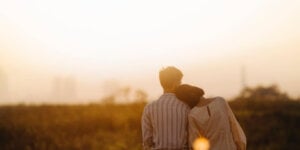 Anything involving farming almost always requires the help of another person, whether you're feeding the animals or trying to decide if you want to expand the barn. Partnerships not only help with your personal life but the success of your business in the long run as well. Having someone to share the work and ease the…
Read More