WATCH: The Black Wave Trailer Is Now Online

Twenty years after the Exxon Valdez oil spill, marine biologist Riki Ott and the fishers in the town of Cordova, Alaska remind us that the biggest environmental catastrophe in North American history is still with us. Over time, its consequences have become all the more apparent and painful. The spill has profoundly altered the lives of tens of thousands of people, reducing them to poverty and despair.
For twenty years, Riki Ott and the fishermen of the little town of Cordova, Alaska, have waged the longest legal battle in U.S. history against ExxonMobil—the world's most powerful oil company. The documentary film Black Wave chronicles their story, a heartbreaking account of the environmental, social, and economic consequences of the spill that changed their lives forever.
[bliptv=Ae_pFoaxCA]
UPDATE: Visit the official Web site of Black Wave: The Legacy of the Exxon Valdez at Black Wave The Film .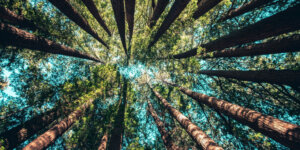 Gary Paul Nabhan is an internationally celebrated nature writer, food and farming activist, and proponent of conserving the links between biodiversity and cultural diversity. He holds the W.K. Kellogg Endowed Chair in Sustainable Food Systems at the University of Arizona Southwest Center, where he works with students, faculty, and non-profits to build a more just,…
Read More