The Milk Devil: A Protein in Most Milk Linked to Autism, Schizophrenia
The following is an excerpt from the upcoming Devil in the Milk: Illness, Health, and the Politics of A1 and A2 Milk by Keith Woodford. It has been adapted for the Web.
This book is about the effects on human health of a tiny protein fragment called beta-casomorphin-7, or BCM7 for short.

BCM7 is unquestionably a powerful opioid and hence a narcotic. It is also an oxidant. It is formed by digestion of a particular type of milk protein produced by some cows. This milk protein is called A1 beta-casein.

The BCM7 that is released from A1 beta-casein has been implicated in many illnesses, including heart disease, Type 1 diabetes and autism. And there is increasing evidence that it is associated with milk intolerance and an additional range of auto-immune diseases. Metaphorically, it is 'the devil in the milk.'
—From the Prologue
Autism is a brain disorder that begins in early childhood and persists throughout adulthood. It affects communication and social interaction. People with severe cases may have very poor speech, exhibit temper tantrums and be unable to manage their own toileting. Asperger's syndrome is a relatively mild but common form of autism and many individuals can still operate at a high level. The incidence of autism is debated by experts, with most but not all seeming to agree that the rate has increased greatly in recent decades and that it may be about one child in every 150.
According to the World Health Organisation (WHO) website, schizophrenia is a severe disorder that typically begins in late adolescence or early adulthood. It is characterised by profound disruptions in thinking, affecting language, perception and sense of self. It often includes psychotic experiences such as hearing voices or delusions. It can impair function through the loss of livelihood or the disruption of studies. According to the WHO, there are 24 million suffers of schizophrenia.
Predominantly, this next part of the story involves a totally new set of scientists working in three different countries. The three groups have been led by Professor Robert Cade and Dr Zhongjie Sun from the University of Florida, Paul Shattock from the Autism Research Unit at University of Sunderland, and Dr Kalle Reichelt from the Pediatrics Research Institute at the University of Oslo, Norway. All three groups have interacted with each other and their work is intertwined. Much of it has been published in the journal of Nutritional Neuroscience. Other papers have been published in the journals Brain Dysfunction, Autism and Peptides. […]
The key concept underpinning the work of Reichelt, Shattock and Cade, together with co-workers such as Zhongjie Sun and Ann-Mari Knivsberg, is that many of the symptoms of neurological conditions, i.e. poor mental health, are related to what we eat and how we metabolise that food. Specifically, the symptoms of autism and schizophrenia show some remarkable similarities to the known symptoms caused by opioids which can be formed from the digestion of certain foods, in particular those containing gluten and casein. The particular genetic makeup of an individual, combined with diverse but possibly unrecognised environmental events to which that individual is exposed, determines whether or not that person is susceptible to these conditions. These scientists have been able to show that many autistic children have high levels of BCM7 and other casomorphins derived from BCM7 in their blood and urine. They have also been able to report remarkable success with diets that are free of casein and gluten, in reducing both the level of BCM7 in the urine and the level of autistic symptoms.
The idea that mental health is affected by what we eat has taken a long time to gain acceptance in some medical circles. It has therefore been a difficult journey for Cade, Shattock, Reichelt, Sun, Knivsberg and colleagues. To some extent they were probably ahead of their time, and their contributions to science will be fully recognised only with hindsight.
Until recently these scientists did not realise that BCM7 was released only from A1 beta-casein and not from A2 beta-casein. This is understandable because, as neuroscientists, they did not read the literature on dairy genetics and the ways in which some cows differ from others. So their advice has been, at least until recently, that autistics should consider a diet free of milk. However, there are now at least three different groups of biochemists (including Fonterra's own scientists) who have found that BCM7 is released because of a biochemical feature of A1 beta-casein that is different to A2 beta-casein. So the argument in favour of A2 milk for autistic children comes from linking these separate strands of research.
To the best of my knowledge there have been no trials specifically investigating A2 milk and autism apart from an abandoned trial by Fonterra (and about which I will say more later in this chapter). Instead, research has been focusing directly on the milk devil, BCM7, and similar peptides derived from gluten. However, many parents of autistic children, particularly in Australia where A2 milk has become widely available, are saying that their children's autistic symptoms diminish when their milk intake is restricted to A2. In Britain it is not possible to get certified A2 milk but some parents have been using Guernsey milk, which is very low in A1 beta-casein.
There is also some epidemiological evidence that provides interesting support. Intriguingly, this evidence comes from a patent application by Fonterra, in which they claimed that deaths from mental-health problems were much higher in countries that had high intakes of A1 beta-casein. Subsequently Fonterra abandoned the patent application. This in itself is intriguing and provides a story that I will outline later in this chapter.
The first person to suggest that autism might be linked to opioids was the scientist J.A. Panksepp in a paper published in 1979 in the journal Trends in Neuroscience. Then in 1981 Kalle Reichelt and colleagues proposed that these opioids were coming from the incomplete breakdown of certain foods, in particular those containing gluten and casein. Subsequently, the evidence has slowly accumulated that many autistic people do indeed have large quantities of opioids in their blood and urine. There is also evidence that a high proportion of children with autism suffer from increased permeability of the gut wall, and this is a key to explaining what is going on.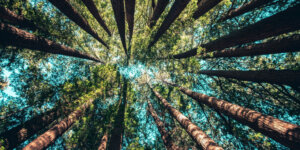 Gary Paul Nabhan is an internationally celebrated nature writer, food and farming activist, and proponent of conserving the links between biodiversity and cultural diversity. He holds the W.K. Kellogg Endowed Chair in Sustainable Food Systems at the University of Arizona Southwest Center, where he works with students, faculty, and non-profits to build a more just,…
Read More