Howard Dean's Prescription for Real Healthcare Reform—Now an iPhone App

OK. So you're reading your current favorite paperback dealing with some of the day's most burning socio-political issues—issues that affect you directly. Issues you care passionately about. And you want to do something about it. In the old days (circa 2008), you'd have to put down the book and Google an organization that's friendly to your cause. But it's 2009, and you don't have time to put down the paperback, slog over to the desktop, boot up, and log on. You want your activism fresh, and you want it now.
We hear you.
Former Vermont Governor and DNC Chairman Emeritus Howard Dean has once again found a new way to use technology to empower grassroots activism. Not only is Governor Dean teaming up with your humble Chelsea Green to release his new book, HOWARD DEAN'S PRESCRIPTION FOR REAL HEALTHCARE REFORM: How We Can Achieve Affordable Medical Care for Every American and Make Our Jobs Safer (www.deanshealthcare.com) in print, but also as a first-ever iPhone application that includes an ebook with an interactive activist toolkit included.
Howard Dean has been a pioneer in the use of technology for grassroots political organizing. Chelsea Green's introduction of the book as an iPhone application literally puts the power to engage and take action in the healthcare debate in the palm of the user's hand. This new, unique application transforms the experience of reading a book into direct activism in one of the most critical domestic issues America faces by incorporating features that enable readers to instantly contact their member of Congress, sign a petition in support of the public health insurance option, and engage their friends through key social networking tools.
Using the activist toolkit readers can:
Contact their member of congress. The application uses either the user's current location or zip code to generate telephone numbers for the corresponding with Congressional representatives. Once the information is entered, the user can call the Member's office right from their iPhone.
Sign the petition. Join more than 350,000 people in signing Governor Dean's petition at www.standwithdrdean.com, calling on Congress to ensure that a public health insurance option is included in healthcare reform.
Involve friends. The application enables the user to forward an email to their contacts about the book, the healthcare reform debate, and how to get involved, as well as to post to their Facebook and Twitter accounts.
Watch the video. The application also features two videos by Governor Dean, outlining what real healthcare reform looks like and thanking the reader for their activism.
Grab your iPhone. Download the book. Read it. Contact your member of Congress. Become an active participant. Because that's what the grassroots is all about.
View the iPhone app in iTunes here. (iTunes is required.)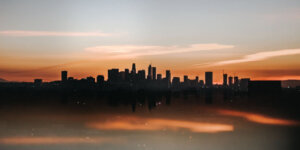 It's more than an oxymoron. Massive Small is a framework for urban development that can make cities more sustainable and resilient. But how does it work and does it make sense for the future? The following excerpt is from Making Massive Small Change by Kelvin Campbell. It has been adapted for the web. The Massive Small…
Read More