Chelsea Green's Margo Baldwin Makes Book Business Mag's Top 50 Women in Publishing

Book Business magazine just published their first ever annual list of the "Top 50 Women in Publishing," and Chelsea Green's own co-founder, president, and publisher Margo Baldwin made the list. Congratulations, Margo!
Since 1984, Chelsea Green has been leading the industry not only in sustainability content, but also in its publishing practices. All of our books are printed on recycled paper; the company helped create the Green Partner Program to help reduce book returns, and is part of the Green Press Initiative to help reduce the environmental impact of book publishing.
Since Margo returned to helm Chelsea Green's daily operations in 2002, our sales have tripled, we've had three New York Times bestsellers (this one, this one, and this one), and we've launched this nifty website you're enjoying this very moment.
From multimillion-dollar acquisitions to multimillion-dollar best-sellers, powerful women stand at every pivotal, decision-making point in the book publishing process. Book Business' first annual "50 Top Women in Book Publishing" feature recognizes and honors some of these industry leaders who affect and transform how publishing companies do business, and what—and how—consumers read.

The women who were selected this year represent various segments of the industry, from educational publishers and university presses to the world's largest trade publishers.

They have founded publishing companies and started their own imprints; signed coveted authors and fostered virtual unknowns who have skyrocketed to the top of The New York Times Best-Seller List. They have orchestrated complex manufacturing projects and spearheaded environmental initiatives that are lessening the industry's carbon footprint. They have championed new technologies and implemented them in ways that mark industry "firsts"; created and launched marketing campaigns that have enticed and engaged readers both in stores and online.

And beyond the duties and responsibilities of the positions they hold, they have impacted the business of book publishing with service to industry organizations and by speaking and contributing at industry events. Whatever individual ways each woman has contributed, they are all, in a word—inspiring.

In the pages that follow, you will meet these top women in book publishing and learn a little about their career paths and industry accomplishments and achievements. Each woman also has shared with Book Business readers her best tip for succeeding in book publishing.

[…]

Margo Baldwin, Co-founder, President and Publisher, Chelsea Green
Baldwin founded Chelsea Green with her husband, Ian Baldwin. The 25-year-old company publishes books on sustainable living. Since late 2002, when Baldwin stepped back in to run Chelsea Green (after an 8-year hiatus from daily management to raise her children), the company's sales have tripled and it has had three New York Times best-sellers.

Tip: "… You must have a sustainable publishing model. That means hewing to an editorial focus and publishing niche, not paying oversized advances, keeping returns below 20 percent, and publishing content that not only is relevant and timely, but continues to add to your core backlist. Without backlist, no publishing company can survive."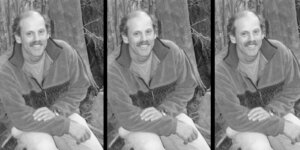 It is with great sadness that we announce the passing of Matthew Stein, author, environmentalist, MIT-educated engineer, green builder, and beloved member of the Chelsea Green family. Matthew died on December 19, 2018, while out in nature pursuing one of his many passions, rock climbing. In 2000 Matthew published his first book with Chelsea Green,…
Read More