ASK THE EXPERTS: Insulating and Moisture-Proofing Your Home

UPDATE: John wrote a nice response to this article, and to the news of the free book we're sending him. I hope he doesn't mind that I'm reprinting it here without permission, but I just had to share:
Hi Dennis,

Wow! I was thinking it would be a long shot to even get a response. I guess that explains why I like the books your company publishes so much. It's the people that work there that make the difference! I will check the web page tonight.

"The New Ecological Home" sounds great.

Thanks so much,

John
[End of update]
From time to time, readers will send us their sustainability questions via the ChelseaGreen.com feedback form. Most questions we can answer. But some require a greater degree of specialized knowledge than we lowly Web-folk possess. In those situations, we punt the question over to one of our many authors, each an expert in his or her own sustainability field.
This week, reader John W. has a question for author Dan Chiras. And because we selected John's question, he wins a free book by this author (either The Natural House: A Complete Guide to Healthy, Energy-Efficient, Environmental Homes or The New Ecological Home: A Complete Guide to Green Building Options—I don't know yet—I'm waiting to hear back from John).
I am working on an extreme retrofit of an existing home. I already built a new passive solar house based on Dan's book [The Solar House: Passive Heating and Cooling—D.P.] and it works great! I live in Boise, Idaho, which is dry (about 12 inches of rain a year), has cold winters, and sometimes hot summers. I would like to do this retrofit as affordably as possible. My thoughts were to add additional walls, floor, and ceiling inside the house. For example, on top of the existing walls add EPS foam, a vapor barrier, and then sheetrock. I've seen other people doing this, but on the outside of their house. I would like to do it on the inside to keep the cost down and reduce the interior space that needs to be heated.

While rereading Dan's book, the area I find of most interest is about vapor barriers and dew point. My understanding is that in the climate I live in it would be best for the vapor barrier to be inside of the insulation. The people who are adding walls on the outside are putting the vapor barrier on the outside of the existing wall, then adding the insulation, and then re-siding the house. It seems to me that, doing it this way, the existing wall and insulation will get damp from the moisture in the house. On the other hand, they believe that adding the insulation and vapor barrier on the inside of the existing walls will cause the dew point to move into the insulation of the existing walls.

Thanks for any help you can offer,

John
Here's author Dan Chiras with his reply:
John, insulating a home from the inside with rigid foam insulation is an excellent idea. Rigid foam provides the highest R-value per inch and is resistant to moisture—that is, it acts as a vapor barrier. Even so, I would probably install a vapor barrier on the inside of the wall—against the furring strips and over the inside surface of the foam.

I should point out, however, that vapor barriers are highly overrated. Vapor barriers are installed to reduce the movement of water vapor through walls and into insulation. In a wall, however, the majority of the moisture travels through penetrations like electrical outlets and light switches. In ceilings, it travels primarily through penetrations such as recessed lights and other light fixtures. Very little moisture travels directly through the wall, so vapor barriers are, as I just said, highly overrated.

My advice is to install a vapor barrier anyway on the inside, even though it is probably not necessary, but be very careful to seal the walls and ceilings with caulk. Seal any penetration with caulk or foam. Also, be sure to seal the junction of the wall and ceiling and floor and wall. This will have the greatest impact on the movement of air and moisture into a wall cavity.

You may also want to look into applying paints containing insulating paint additives like Insuladd. It is much easier than adding insulation and much less expensive. Many tests have been preformed on this product, including some of my own, and all show that insulating paint additives significantly reduce heat movement into and out of walls.

If you want to learn more on insulating paint additives, you might want to check out my new book, Green Home Improvement: 65 Projects that will Cut Utility Bills, Protect Your Health, and Help the Environment. This book is being sold through Mother Earth News' bookstore, my web site, in many Lowe's stores, and can be purchased on line through BarnesandNoble.com and Amazon.com.

Best wishes,

Dan Chiras
Do you have a question for one of our authors? Use the feedback form to send us an e-mail with "Ask the Experts" as the subject. If your question is selected, you win that author's book! Please let us know if you would like us to use your full name or a clever pseudonym of our choosing. Questions may be edited for length or readability.
Related Articles: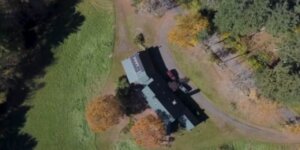 Not only are Chelsea Green authors experts in their fields, from organic farming to green building, but they're also part of our extended family. So it's always nice when we get an update on how things are going! The following note is from James Kachadorian, author of The Passive Solar House. To paraphrase Mark Twain,…
Read More