This Is Why Natural Beekeeping Is So Important

Scientists are finding that a number of factors are to blame for Colony Collapse Disorder, the affliction that's been wiping out bees in the US and Europe. Unsurprisingly, industrial agriculture practices are a big culprit. The big smoking gun is the residue of multiple pesticides, which build up inside a honeycomb over time, as well as a weakened resistance to mites and other diseases.
PULLMAN, Washington, July 29, 2009 (ENS) — A microscopic pathogen and pesticides embedded in old honeycombs are two major contributors to the bee disease known as colony collapse disorder, which has wiped out thousands of beehives throughout the United States and Europe over the past three years, new research at Washington State University has confirmed.

Working on the project funded in part by regional beekeepers and WSU's Agricultural Research Center, entomology professor Steve Sheppard and his team have narrowed the list of potential causes for colony collapse disorder.

"One of the first things we looked at was the pesticide levels in the wax of older honeycombs," Sheppard said. Using combs contributed by U.S. Department of Agriculture, Sheppard found "fairly high levels of pesticide residue."

Bees raised in those hives "had significantly reduced longevity," he said.

One easy solution is for beekeepers to change honeycombs more often. In Europe, for example, apiarists change combs every three years.

"In the U.S., we haven't emphasized this practice and there's no real consensus about how often beekeepers should make the change," said Sheppard. "Now we know that it needs to be more often."

Many researchers are investigating colony collapse disorder because domestic honeybees are essential for a variety of agricultural crops in the United States. Beekeepers truck their hives cross country to pollinate almond groves in California, field crops and forages in the Midwest, apples and blueberries in the Northeast and citrus in Florida.
Related Articles: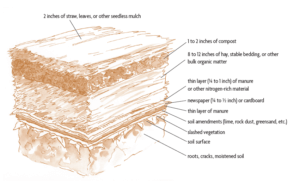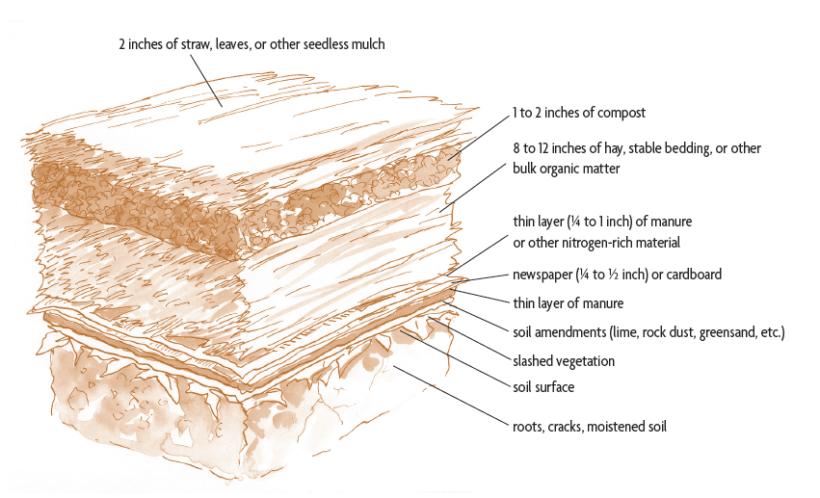 Sheet mulching is a layered mulch system that nurtures the soil. You start with a biodegradable weed barrier like cardboard, and from there build a thick, layered substrate for your garden with compost and mulch. As the materials break down, worms move in, softening the soil below, and creating a healthy, aerated planting bed where…
Read More