WATCH: Bioneers 2008: Founder Kenny Ausubel's Keynote Speech

In his keynote speech at Bioneers by the Bay 2008, co-founder Kenny Ausubel (Bioneers: A Declaration of Interdependence), urges political regime change, economic regime change, and ecological regime change—with the future of the human race hanging in the balance.
Dreaming the future can create the future. We stand at the threshold of a singular opportunity in the human experiment: to reimagine how to live on Earth in ways that honor the web of life, each other, and future generations. It's a revolution from the heart of nature, and from the human heart. Then again, in the immortal words of Yogi Berra, "the future ain't what it used to be."

We also stand at the brink of worldwide ecological and civilizational collapse. We face a reckoning resulting from the treacherous breach in our relationship with nature. We've been acting like a rock star trashing a hotel room and it's the morning after. But this hotel is planet Earth, the guest rules are non-negotiable, and if we don't change our ways fast, management may just vote us off the island.

We're entering an age of nature. It calls for a new social contract of interdependence. Taking care of nature means taking care of people, and taking care of people means taking care of nature.
[bliptv=Ad3Xc4axCA]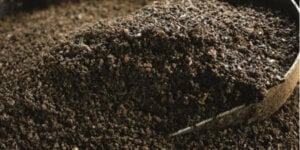 Worms aren't just the squiggly, pink creatures found on the sidewalk after it rains. They are so much more than that. These highly regarded specimens play a vital role in enhancing our soils and revitalizing the health of the plants we need to survive. But how do we get them to work their magic? Through…
Read More