The Ultimate Raised Bed: How To Make An Herb Spiral
The herb spiral: A beautiful year-round focal point for your garden that is easy and fun to build and saves both space and water. In Edible Landscaping with a Permaculture Twist, author Michael Judd walks readers through step-by-step instructions on how to create this edibles-producing superstar.
In addition to herb spirals, Edible Landscaping covers food forests, raised-bed gardens, earthen ovens, uncommon fruits, outdoor mushroom cultivation, and much more. A how-to manual for both the budding or experienced gardener, it contains everything you need to transform your yard into a flourishing, edible landscape—the perfect way to have your yard and eat it too!
To get started with planning, or building, your own herb spiral, check out the following excerpt from Edible Landscaping with a Permaculture Twist.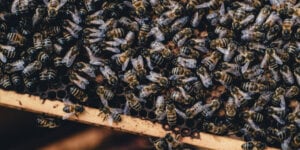 Spring is here and I don't know about you, but I can't wait to get started on all of the projects I mapped out during the cold winter months – including trying my hand at incorporating bees into my homesteading adventure! As a new-bee (get it?!), I need help to get started so I did…
Read More