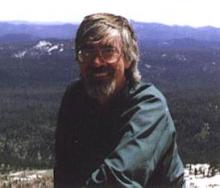 Paul Krafel and his family live in Cottonwood, California, where he is a founding teacher at Chrysalis, a chartered public school emphasizing nature study.
Sale!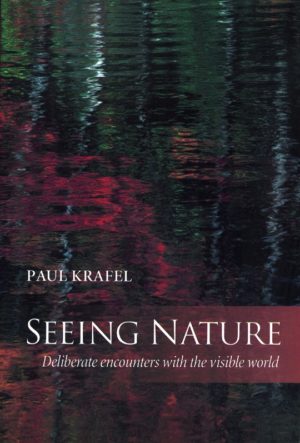 Paperback
$

25.00
Join waitlist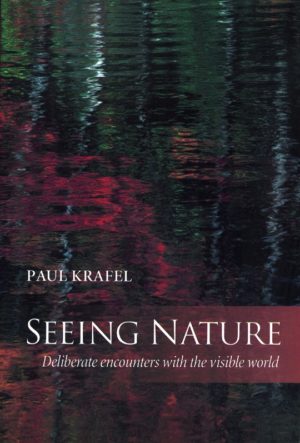 Seeing Nature
Deliberate Encounters with the Visible World
Seeing Nature is a series of true stories or parables that offer tools for understanding relationships in the natural world. Many of the stories take the reader to wild landscapes, including canyons, tundra, and mountain ridges, while others contemplate the human-made world: water-diversion trenches and supermarket check-out lines. At one point, Krafel discovers a world in a one-inch-square patch of ordinary ground.
Inspiring for parents and teachers seeking to encourage excitement about the positive role of people in nature, Krafel's work harkens to St. Exupery's The Little Prince, Annie Dillard's Pilgrim at Tinker Creek, and Jean Giono's The Man Who Planted Trees. As Barbara Damrosch has noted:
[This book] is a gift…. With curiosity, wit, and a spare and graceful style, Krafel notes why birds in flocks land as they do, how islands can move upstream in a river, how kelp forests, swaying gently, break the force of the sea's power, how tundra plants create whole ecosystems on bare rock from mere specks of life. Yet there are no long-winded sermons about the woods, or cute anthropomorphizations of animals. The book's economical, unsentimental style is part of its originality.
Paul Krafel's years as a park ranger afforded him time to walk and think—his job was to observe the world around him. He is now a teacher, creating a curriculum for young people that is built on a startlingly simple truth: The world around us is an extended conversation between "upward spirals"—nature in regenerative, procreative modes—and downward spirals toward entropy and disintegration. As nature refreshes and rebuilds, the downward spirals are overcome. Nature's process becomes the process of replenishing hope.
Read More...
$

25.00
Join waitlist