Corporations, Wall Street, insurance companies, and the pharmaceutical industry have way too much power and influence in Washington. In constructing his plans for financial and health care reform, President Obama made concessions to big business because he guessed—probably correctly—that he would need them if he was going to make any advances, as incremental as they might be, in the Democratic agenda.
The danger now, for Obama and the Democratic Party, is in coming off as totally beholden to corporate interests. The far right will harness populist anger and turn it against the Democrats in 2012. And as perverse and backwards as that sounds, it just might work.
Robert Kuttner and Matt Taibbi discuss the problems inherent in governing a dysfunctional country, the relative merits of health care reform, and the hope versus the reality of Barack Obama in this segment from Bill Moyers Journal.
Something's not right here. One year after the great collapse of our financial system, Wall Street is back on top while our politicians dither. As for health care reform, you're about to be forced to buy insurance from companies whose stock is soaring, and that's just dandy with the White House.

Truth is, our capitol's being looted, republicans are acting like the town rowdies, the sheriff is firing blanks, and powerful Democrats in Congress are in cahoots with the gang that's pulling the heist. This is not capitalism at work. It's capital. Raw money, mounds of it, buying politicians and policy as if they were futures on the hog market.
Watch It Now: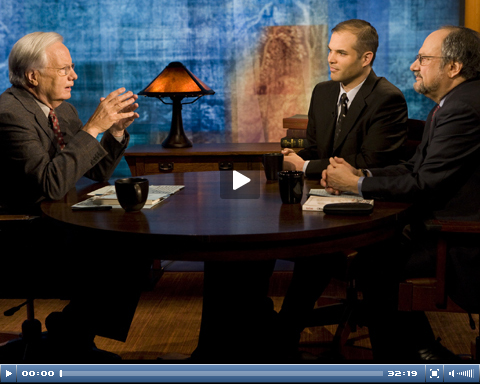 Related Articles:
---