From Annie Leonard, creator of the popular animated documentary short The Story of Stuff, comes The Story of Cap and Trade, a cogent takedown of the flawed proposition that cap-and-trade is the solution to climate change.
Cap-and-trade, Leonard argues, rewards historic polluters and lines the pockets of corporate middlemen with billions, while doing nothing meaningful to address climate change. A much more sane approach would be the cap-and-dividend system proposed by Peter Barnes (Climate Solutions: A Citizen's Guide), in which the money from carbon permits flows back to us, the average citizens. But that's only the beginning.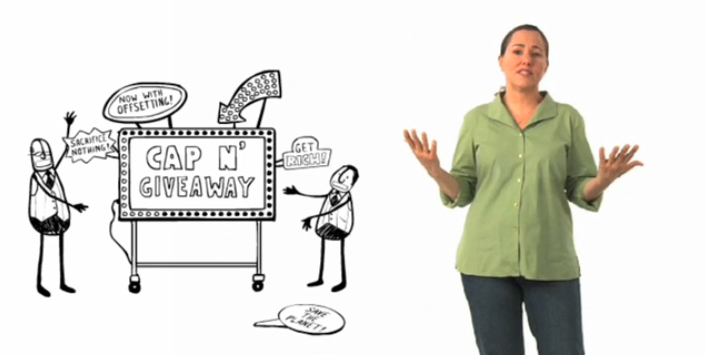 Visit The Story of Cap and Trade here.
Related Articles:
---