If you're a visual learner, a book full of text can sometimes leave you scratching your head. What did he mean when he said use the hive-smoker with short, fast puffs? Or, where exactly is that ramial mulch supposed to go in relation to the trunk of the apple tree?If this describes your state of mind as you peruse our how-to titles, you're in luck. We have several new DVDs that serve as visual companions to some of our recent, best-selling how-to books, all narrated by the farmer-authors you know and love.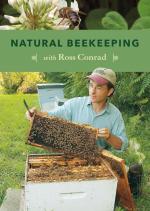 Natural Beekeeping with Ross Conrad
In this filmed workshop, noted Vermont beekeeper Ross Conrad flips the script on traditional approaches by proposing a program of selective breeding and natural hive management. The video presents a comprehensive survey of natural beekeeping methods and challenges, including segments filmed in thefield. It offers practical information that every aspiring beekeeper needs to know—everything from basic hive equipment to working with your bees to harvesting and processing honey.
Also available with the new, fully-illustrated second edition of Conrad's essential text Natural Beekeeping as a convenient set.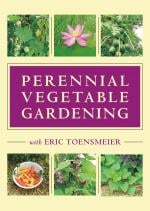 Perennial Vegetable Gardening with Eric Toensmeier
In this DVD—a culmination of workshops recorded in Mexico, Florida, and Massachusetts—plant specialist Eric Toensmeier introduces gardeners to more than 100 species of little-known, underappreciated plants. Ranging beyond the usual suspects (asparagus, rhubarb, and artichoke) to include such delights as ground cherry, ramps, air potatoes, the fragrant spring tree, and the much-sought-after, antioxidant-rich wolfberry (also known as the goji berry), Toensmeier explains how to raise, tend, harvest, and cook with plants that yield great crops and culinary satisfaction. Toensmeier also takes viewers on a plant-by-plant tour of his garden in Massachusetts.
Also available alongside Perennial Vegetables as a book/DVD set.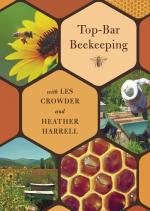 Top-Bar Beekeeping with Les Crowder and Heather Harrell
In this instructive video, New Mexico beekeeper Les Crowder shares his thirty years' experience in developing best practices for working with bees in top-bar hives. Les and Heather Harrell, authors of Top-Bar Beekeeping (Chelsea Green, 2012) discuss everything from hive management techniques to how to harvest and process honey and beeswax to the best plants to grow for the foraging bees.
Get the book, Top-Bar Beekeeping, and the DVD together.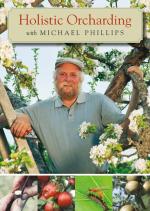 COMING SOON! Holistic Orcharding with Michael Phillips
Michael Phillips is a pioneering author and orchardist whose books include The Holistic Orchard and The Apple Grower. In this video, he leads viewers through a year in his own orchard, demonstrating basic horticultural skills like grafting and pruning, but also revealing groundbreaking and field-tested strategies for growing apples and other tree fruits not just organically, but holistically. With this information in hand, there's now every reason to confidently plant that very first fruit tree!
In addition to the DVDs we publish ourselves, we also distribute DVDs from other publishers and independent filmmakers that are central to our mission of sustainability. The videos below are some of our latest distributed titles.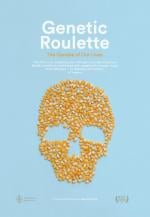 Monsanto's strong-arm tactics, the FDA's fraudulent policies, and how the USDA ignores a growing health emergency are also laid bare. This sometimes shocking film may change your diet, help you protect your family, and accelerate the consumer tipping point against genetically modified organisms (GMOs). A film not to be missed.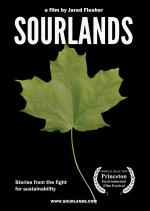 Sourlands
In the Sourlands, farmers struggle against high land prices, high property taxes, and increasingly erratic weather patterns. A local entrepreneur struggles to find a market for his innovative product. But pay close attention, and the challenges facing this community look a lot like the challenges facing ecosystems, farmers, and visionary entrepreneurs everywhere. The message of cautious hope presented in the film is just as universal: To start solving complicated environmental problems, we need to forgo quick fixes and start restoring the natural world—and people's connection to it—from the forest floor up.
---