In a world of rampant, shallow consumerism, and short-term thinking that affects everything from the food we are sold to the news we are offered, it's great to have friends. Friends, for an independent publisher like Chelsea Green, are many things, but especially media outlets that share a mission similar to ours. Media outlets that seek the truth, that are informed by a genuine concern for the wellbeing of individuals and communities, and do their best to avoid the smirch of corporate and political money.
AlterNet is one of those media outlets, providing provocative and compelling news and essays for the progressively minded — or really anyone who's paying attention.
AlterNet publishes articles by thousands of authors each year, on almost every topic and news item under the sun. Some of their more frequent contributors, including in-house writers and many of their best known authors, routinely gain audiences in the tens and sometimes hundreds of thousands, and re-spread by blog links, Facebook, reposting and beyond.
We love the work AlterNet does, and that's why we were thrilled to see that two of our very own authors made their list of the Top Ten Most Popular articles from the past year!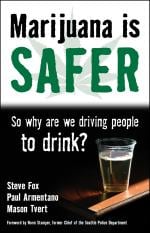 Weighing in at number three is Paul Armentano, co-author of Marijuana is Safer: So Why are we Driving People to Drink? (a book that had, a few years ago, more Facebook fans than the Bible — but not quite as many as Harry Potter). Paul's recent article, Five Scientific Conclusions About Cannabis That The Mainstream Media Doesn't Want You To Know, made waves on the blogosphere.
As Paul and NORML, the group he heads, fight for decriminalization of marijuana, they've seen over and over again how the government and mainstream media like to push studies touting the purported dangers of marijuana, while ignoring scientific evidence that demonstrates the opposite.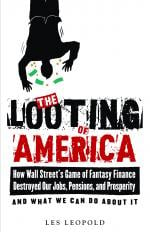 Also on AlterNet's Top Ten is Les Leopold, author of The Looting of America, and The Man Who Hated Work and Loved Labor. Les writes often about the systemic inequalities built into our economy.
His recent article, What If the Greedy Rich Paid Their Share? 8 Things to Know About Wealth and Poverty in the US, shows that we're far from poor — we just have a wildly lopsided distribution of wealth that makes us seem poor.
AlterNet is funded by people, not corporations. If you love independent media, please consider donating to AlterNet to keep their work alive and well. You can make a secure, tax-deductible donation here.
---