Let the Water Do the Work is the book that introduced people to the important concept of "thinking like a creek," or learning how to harness the regenerative power of floods to reshape banks and rebuild floodplains along gullied stream channels.
The Chelsea Green edition of this important book aims to bring its innovative contributions to the field of riparian restoration—including the concept of Induced Meandering—to a wider readership.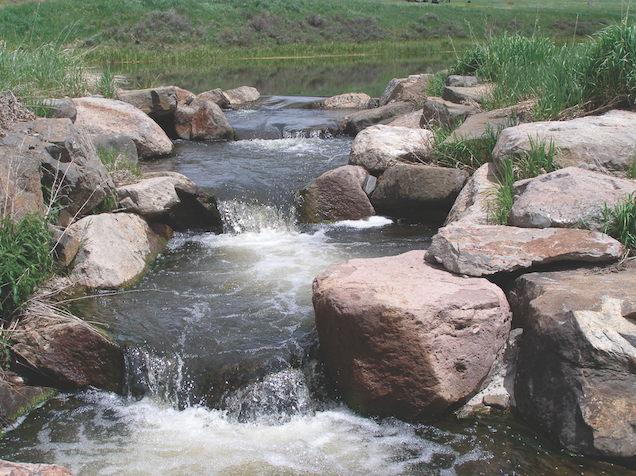 Induced Meandering is at once a science, an art, and a philosophy of river restoration; it is an artful blend of the disciplines of geomorphology, hydrology, and ecology that govern channel-forming processes. The river "self-heals" as the growth of native riparian vegetation accelerates the meandering process. Floodplains are essential to the proper functioning of many, but not all, types of rivers—serving as pressure relief valves, escape ramps for rivers swollen by rainfall or melting snows.
Let the Water Do the Work includes sample field charts, diagrams, project outlines, and step-by-step instructions on how to evaluate, implement, monitor and maintain a restoration project.
Let the Water Do the Work is on sale for 35% off. But hurry – it only lasts until May 1!
Anyone with an interest in natural resource management in these uncertain climatic times should read this book, put these ideas to work, and learn how to go with the flow.
Praise for Let the Water Do the Work
"This book is equally at home in the class as it is in the field, expertly bridging theory and practice throughout. It is a unique contribution that provides students of ecology and resource management with a powerful set of tools to manage what is quickly becoming our most valuable natural resource."—Craig Conley, PhD, Natural Resource Management, New Mexico Highlands University
"Truly one-stop shopping to tackle a hands-on stream restorative project at almost any scale."—Owen Hablutzel, Permaculture Whole Systems Design and Holistic Management Certified Educator
"Anyone interested in natural resource management will find this book helpful and thought-provoking."—Ann Adams, Holistic Management International
---