Chelsea Green, your go-to publisher for all things sustainable, certainly doesn't have a monopoly on sustainability. Our friends across the pond, the UK's venerable Green Books, has been producing the kind of sustainable content Chelsea Green champions for over two decades: on everything from local food to the transition movement to gardening and ecology.
Chelsea Green Publishing is proud to be their US distributor, and we wanted to let you, dear reader, know about the very latest Green Books to make their way to our little bookstore. These newly available books will set you up with the tools you need to fight climate change and financial collapse, help you grow your own food year-round, and even use herbs for first-aid of common illnesses. Check 'em out: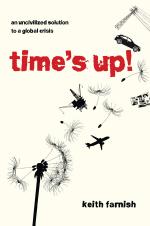 Time's Up! An Uncivilized Solution to a Global Crisis
by Keith Farnish
Time's Up! is about changing our behavior. The book describes how our actions affect the very things on Earth that we depend on for survival, at scales that we rarely contemplate. It arms us with the tools to free us from a culture that has blinded us for centuries, and which will allow us to live in a way that will give Earth, and ourselves, a viable future.
---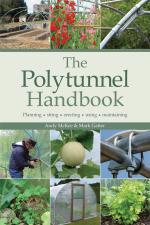 The Polytunnel Handbook
by Andy McKee and Mark Gatter
The last decade has seen an unprecedented rise in demand for organic fruit and vegetables, and each year more of us are discovering that homegrown food is fresher, tastier, and more nutritious than food shipped in from elsewhere. A polytunnel can be used as an affordable, low-carbon aid to growing your own food all year round, from crispy salads and fresh vegetables in the dead of winter to juicy melons and mouthwatering grapes in high summer.
---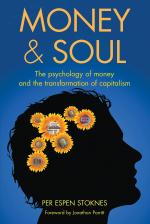 Money & Soul: The Psychology of Money and the Transformation of Capitalism
by Per Espen Stoknes
In the twenty-first century, our major concerns include social cohesion, global warming, and environmental destruction. Per Espen Stoknes shows how new forms of money can be developed that will encourage us to act in ways that protect these critically important aspects of our world that are currently excluded from the money system. He shows how currencies for natural and social capital could work in tandem with the manufactured capital that defines our monetary system to the exclusion of all else.
---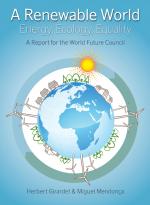 A Renewable World: Policies, Practices & Technologies
by Miguel Mendonça and Herbert Girardet
Climate change and energy shortages are set to become the greatest challenges for humanity in the twenty-first century. While a few reports have given some indication about what can be done to come to grips with these problems, very little has been written about how these necessary changes can be brought about. A Renewable World outlines the key steps needed to make the crucial transition actually happen.
---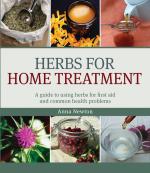 Herbs for Home Treatment: A Guide to Using Herbs for First Aid and Common Health Problems
by Anna Newton
This user-friendly guide to herbs and their medicinal properties explains how to deal with common illnesses—including digestive, respiratory, circulatory and nervous system conditions. Newton suggests essential herbs everyone should have on hand, and offers advice on how to get the best out of herbs for general health, including how to maintain your energy level, increase your stamina, and improve your mood. Inside you'll find information on dosages, possible allergies, and clues for when it's time to seek professional help. Also included is guidance on how to make your own apothecary, how to concoct a first-aid kit for when traveling abroad, and a list of herb retailer and professional herbalists.
---