This year's annual international conference of the Savory Institute will be held in London the first week of August, and will feature two Chelsea Green authors – Courtney White (Grass, Soil, Hope) and Judith Schwartz (Cows Save the Planet) along with Joel Salatin whose books Chelsea Green distributes.
The conference theme — "Putting Grasslands to Work" — will focus on ways in which holistic management can improve soils, increase nutrient density, sequester carbon, and reverse desertification. In other words, have grasslands do the work of healing the planet.
"The age of Holistic Management is upon us. There is an undeniable need for humans to honor the complexity of the natural world," notes the conference website. "We've seen a new awakening among people to embrace living in harmony with their environment.The movement has reached critical mass and is exploding all around the globe."
White and Schwartz will take part in a two-part panel discussion about the untapped potential of soil. As both authors point out in their respective books, soil can be seen as a way to solve some of our most intractable environmental problems.
"I don't mean to come across as naive, or to suggest that we can throw some cattle and compost on the ground and go on wasting and polluting as before. But neither am I willing to be paralyzed by despair, nor take refuge behind that barricade of indifference, no matter how tempting at times. I know how bad things are. But we've got to start somewhere. Soil restoration can be done anywhere: one watershed, one community, one abandoned field. At whatever scale, attend to the needs of the soil, and the ecological cycles will begin to get back in sync.," writes Schwartz in the introduction to her book.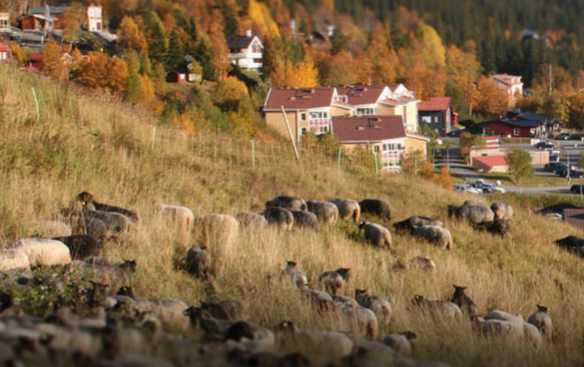 As White notes in the prologue to his book, "Here's the really exciting part: if land that is bare, degraded, tilled, or monocropped can be restored to a healthy condition, with properly functioning carbon, water, mineral, and nutrient cycles, and covered year-round with a diversity of green plants with deep roots, then the added amount of atmospheric CO2 that can be stored in the soil is potentially high. … soils contain about three times the amount of carbon that's stored in vegetation and twice the amount stored in the atmosphere. Since two-thirds of the earth's land mass is grassland, additional CO2 storage in the soil via better management practices, even on a small scale, could have a huge impact. Grasslands are also home to two billion people who depend on livestock—an important source of food and wealth (and culture) to much of the earth's human population. Both these animals and their human stewards could be mobilized for carbon action."
And mobilize for action is what the Savory Institute conference is about. Check out their website, and if you're in London the first week of August, be sure to stop by for information and inspiration.
---