The following project is from A Handmade Life: In Search of Simplicity by Wm. S. Coperthwaite.
Is there such a thing as democratic furniture? If so, what would a democratic chair look like?
Most of the fine chairs we see today, if handmade, take nearly as much skill as boat building and, if made with power tools, require much investment in equipment and acquiring the skills needed. I would like to see what those who are reading this might come up with for ideas for a handmade chair that is light, comfortable, strong, beautiful, simple to make from easily found materials. (All we seek is perfection.)
Utopian? Or impossible, to create an egalitarian chair? Not at all. As a society we have simply not yet focused on this problem. When we do, there will be some elegant chairs as a result (or boats . . . or houses . . . or wheelbarrows . . . (not necessarily in combination—although, come to think of it, there have been some very comfortable wheelbarrows, some very fine houseboats, and several wheelbarrow boats. . . .)
My suggestion for the most democratic chair follows. This is not provided to represent an ideal but in hopes of stimulating even better designs from you, the readers.
To Make the Democratic Chair:
Saw and whittle out the four pieces shown in diagram, using white pine 7/8-inch thick.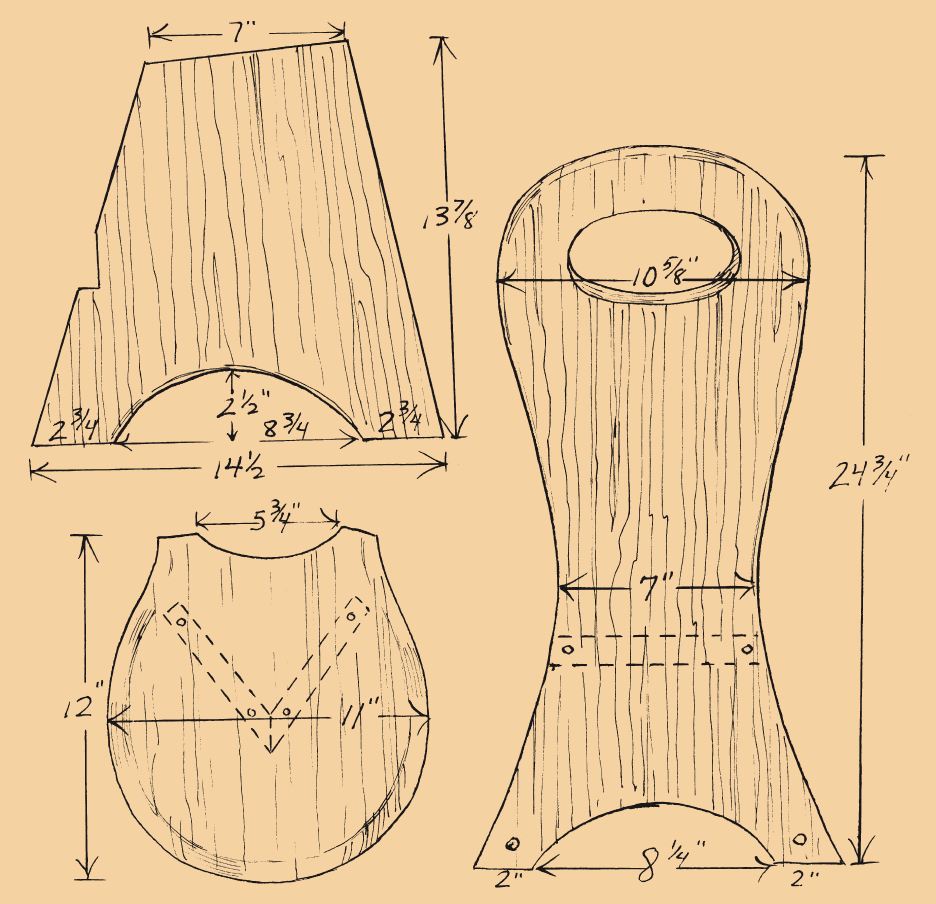 (Click for larger version.)
Bevel the front edges of the two base pieces to meet at the angle shown, then nail together.

Fit seat in place, and screw to the base with four screws.

Place the back piece in the notches in the base, and screw to the base and the seat.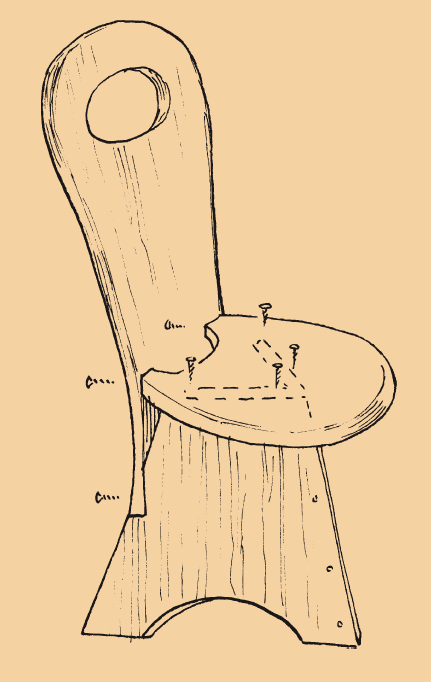 ---