November 14th is National Pickle Day, and to help you celebrate we've put a selection of books on sale full of pickling and preserving recipes that range from simple, dill-scented cucumber pickles to funky, lacto-fermented salsa, and much more.
Pickling is an ancient method of preserving fresh food — especially vegetables. Salts draw out moisture and encourage bacteria that turn things tangy instead of terrible.
Your growing season is probably over by now (except for you lucky warm-climate readers whom we here in Vermont have already started to envy, and will not stop until mud season dries up next May!) but if you put up some pickles this summer they're probably perfect by now.
So pop open a mason jar of dilly beans or a can of corn relish and peruse our pick of pickling books! All of the books below will be on sale until November 20.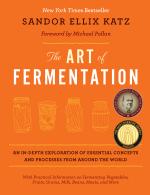 Reg. Price: $39.95

Sale Price: $25.97
The Art of Fermentation: An In-Depth Exploration of Essential Concepts and Processes from Around the World
Sandor Ellix Katz has been called many things, fermentation guru, "Sandorkraut", cultural revivalist — and Prince of Pickles.
The Art of Fermentation, Sandor Katz's encyclopedic and inspiring guide to all things tangy and alive, will teach you everything you need to know about pickles and other ferments.
If you live in Portland, Oregon, head down to Powell's tomorrow to meet the prince in person! More information on this National Pickle Day event, here.
.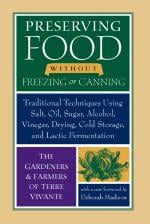 Reg. Price: $25.00

Sale Price: $18.75
Preserving Food Without Freezing or Canning: Traditional Techniques Using Salt, Oil, Sugar, Alcohol, Vinegar, Drying, Cold Storage, and Lactic Fermentation
Preserving Food Without Freezing or Canning offers more than 250 easy and enjoyable recipes featuring locally grown and minimally refined ingredients. It is an essential guide for those who seek healthy food for a healthy world.
Typical books about preserving garden produce nearly always assume that modern kitchen gardeners will boil or freeze their vegetables and fruits. Yet here is a book that goes back to the future—celebrating traditional but little-known French techniques for storing and preserving edibles in ways that maximize flavor and nutrition.
.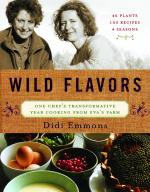 Reg. Price: $34.95

Sale Price: $22.72
Wild Flavors: One Chef's Transformative Year Cooking from Eva's Farm
Is the produce aisle seeming a little too tame lately? Mass-produced tomatoes with no flavor, kale greens tough from spending days in a truck, the same old broccoli again and again.
Wild Flavors delivers exactly what its title promises. Chef Didi Emmons spent a year visiting Eva Sommaripa's farm, which provides fresh greens, herbs — and vegetables commonly known as weeds — to Boston restaurants. Calaminth, purslane, arugula flowers? Pure, yummy magic.
.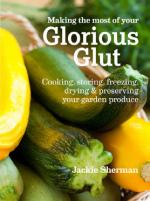 Reg. Price: $24.95

Sale Price: $18.71
Making the Most of Your Glorious Glut: Cooking, Storing, Freezing, Drying & Preserving Your Garden Produce
Making the most of your Glorious Glut is the answer to the perennial problem of an over-abundance of wonderful fruit and vegetables.
From cucumbers to spinach, tomatoes to runner beans or blackcurrants to plums, most gardeners will recognize the sinking feeling that creeps over you when you realize you have had such a good harvest that you cannot actually face picking, cooking or eating any more. Even if you haven't grown them yourself, it is easy to end up with too many fruits or vegetables after just one visit to the local pick-your-own center or a trip to a country hedgerow.
.
(Photo Credit: Steve Adams, via Julia Usher)
---