Join co-author Susan Clark for a free online book club!
Ask her your questions, and discover ways to improve the decision-making initiatives in your own community.
Wednesday, March 5th, 2pm (EST)
It's free and open to all!
To purchase your own copy of Slow Democracy, get 35% off using the discount code READCG.
What is slow democracy?
Just as slow food encourages chefs and eaters to become more intimately involved with the production of local food, and slow money helps us become more engaged with our local economy, slow democracy encourages us to govern ourselves locally with processes that are inclusive, deliberative, and citizen powered.
This event is presented in partnership with the National Coalition for Dialogue & Deliberation, Joan Blades' Living Room Conversations, and Transition U.S.
Hope to see you there!
---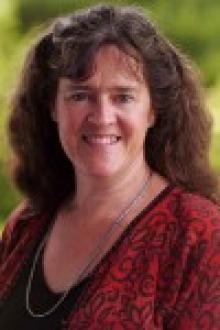 Susan Clark is a writer and facilitator focusing on community sustainability and citizen participation. She is an award-winning radio commentator and former talk show co-host. Her democratic activism has earned her broad recognition, including the 2010 Vermont Secretary of State's Enduring Democracy Award. Clark is the coauthor of All Those In Favor: Rediscovering the Secrets of Town Meeting and Community (RavenMark, 2005).
Her work strengthening communities has included directing a community activists' network and facilitating town visioning forums. She served as communication and education director of the Vermont Natural Resources Council and Coordinator of the University of Vermont's Environmental Programs In Communities (EPIC) project. Clark lives in Middlesex, Vermont, where she chairs a committee that encourages citizen involvement, and serves as town-meeting moderator.
Thank you to our co-sponsors!
---