Several classic Chelsea Green books are now available as convenient sets at discounted prices. By combining books that are commonly purchased together, we make it easier and more affordable to add these valuable titles to your library, or give them as gifts.
In addition to putting their expertise down on paper in our books, several of our authors have also produced instructional DVDs, and we are now offering book/DVD sets for a complete educational experience.
The Eliot Coleman Set: If you love the joys of eating home-garden vegetables but always thought those joys had to stop at the end of summer, this set of three books by master organic farmer Eliot Coleman is for you. Includes The New Organic Grower, Four-Season Harvest, and The Winter Harvest Handbook, all for just $51.90 .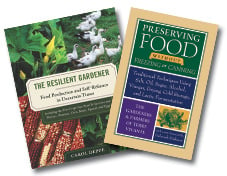 The Preserving the Harvest Set: If you're a dedicated gardener you probably know about hot-water-bath canning and pickling, but there are many other ways to preserve the bounty of your harvest so it will last the whole year. This set combines Preserving Food without Freezing or Canning (a classic book on simple methods of food preservation), with The Resilient Gardener, a new book on gardening that includes some innovative preservation methods. Set price: $35.72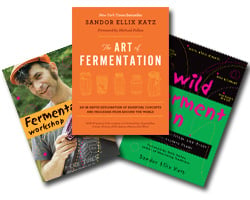 The Sandor Katz Fermentation Set: This set combines Sandor Ellix Katz's two classic books on fermentation with a DVD of one of his popular fermentation workshops. Last year's The Art of Fermentation was a runaway hit, reaching the New York Times Bestseller list and helping Chelsea Green to record sales. It's the most comprehensive guide to fermentation ever published, and complements Katz's earlier book Wild Fermentation (which is much more like a typical cookbook) nicely. This set also includes a DVD of one of Katz's popular fermentation workshops, in which he discusses the cultural implications of fermentation, and guides you step-by-step through a few easy ferments. Price for the set: $64.94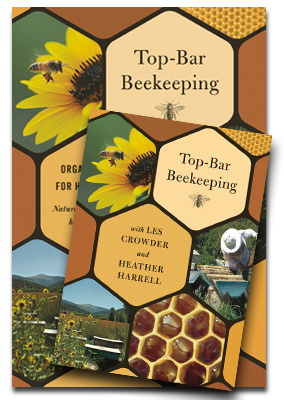 COMING SOON! Top Bar Beekeeping Set: This book + DVD set combines the new book Top-Bar Beekeeping by Les Crowder and Heather Harrell, with an instructional DVD on how to use top-bar hives, which require more care than box hives, but produce more valuable beeswax while keeping bees healthy. With top-bar hives the bees naturally construct their own wax combs rather than relying on prefabricated frames of plastic cell foundation in a typical box-type hive. And top-bar hives are now being used to raise healthy bees organically, without the use of antibiotics, miticides, or other chemical inputs. Set price: $34.95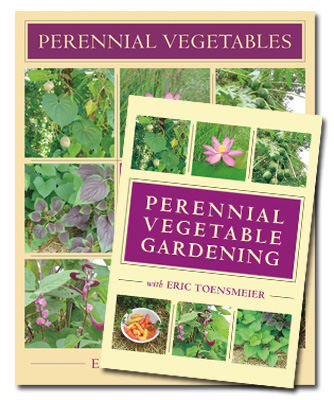 Perennial Vegetables Set: Imagine growing vegetables that require just about the same amount of care as perennial flowers and shrubs, need no annual tilling or planting, yet thrive and produce abundant and nutritious crops throughout the season.
Get the best information on growing these easy and interesting crops from Eric Toensmeier's award-winning book Perennial Vegetables, and tour his own lush forest garden in the new DVD, Perennial Vegetable Gardening with Eric Toensmeier. Set Price:$59.95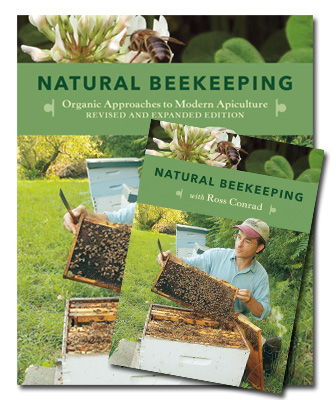 COMING SOON! Natural Beekeeping Set: Today's beekeepers face unprecedented challenges, a fact that is now front-page news with the spread of "colony collapse disorder." Newly introduced pests like varroa and tracheal mites have made chemical treatment of hives standard practice, but pest resistance is building, which in turn creates demand for new and even more toxic chemicals. In fact, there is evidence that chemical treatments are making matters worse.
It's time for a new approach. In this set, which includes the new, full-color, Natural Beekeping, Revised and Expanded Edition, and a DVD workshop, Ross Conrad brings together the best "do no harm" strategies for keeping honeybees healthy and productive, all of which are covered in a thoughtful, matter-of-fact way. Set price: $54.95
---