Food. Water. Energy. Raw materials. Resources are limited and in high demand. Cultivating the ability to harness, reuse, and replenish is essential to sustaining a healthy planet.
Since 1984, Chelsea Green has been the go-to publisher for people and communities seeking sustainable solutions to systemic problems. Along with our own authors and books, we are proud to promote and feature books produced by like-minded, forward-thinking writers and publishers from around the world.
Whether they're cooking up delicious local and seasonal foods, conserving woodlands, or collecting rainwater, our publishing partners offer the same quality, hands-on advice Chelsea Green is known to publish. Below are a few of the most recent books we've added to our catalog; more will be arriving in the coming weeks.
— —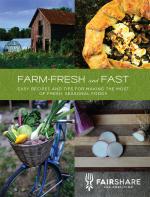 The makers of nationally best selling From Asparagus to Zucchini have done it again. FairShare CSA Coalition brings us practical culinary techniques and over 300 original recipes to the table with Farm-Fresh and Fast. Menu suggestions, flexible recipes and beautiful photographs and illustrations encourage creativity and inspiration for any cook to make the most of fresh, local produce throughout the seasons.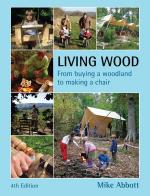 Mike Abbot takes us along for his green woodworking journey in Living Wood. Now with visuals from his workshop at Brookhouse Wood, the fourth edition is a comprehensive guide to developing and managing a woodland facility and setting up a woodland workshop. Tips, projects, instructions and resources abound to get you started on your own green woodworking adventure.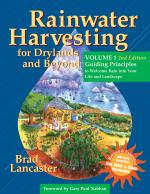 In its second edition, Rainwater Harvesting Vol. 1 provides even more integrated tools and concepts, along with updated illustrations to aid in the design and implementation of sustainable home water-harvesting systems.
"Brad Lancaster offers simple, time-tested solutions to making better use of the water falling on properties. The tools and strategies presented have the potential to help homeowners replace nearly all their landscape water use with water derived from onsite sources: rainwater, stormwater runoff, and greywater." —Water Engineering Australia
Lancaster's latest project, American Oasis, builds on these techniques on a larger scale to revive and expand the traditions and heritage of water-harvesting in the American Southwest.
---